'Bold And The Beautiful' Spoilers: Will Thomas Become Unhinged As The Secret Comes Out?
He has been keeping a huge secret from her and even threatened his son when he learned it as well. Now, with the truth about Beth about to come out, Thomas will start to become unhinged as Hope continues resisting consummating their marriage on the Tuesday, July 30 episode of "The Bold and the Beautiful."
Thomas (Matthew Atkinson) managed to seemingly get what he wanted, which was Hope (Annika Noelle) as his wife, by also keeping the secret about her daughter with Liam (Scott Clifton), who they both believe is dead, but is really alive and being raised as Phoebe, Steffy's (Jacqueline MacInnes Wood) adopted daughter. However, even though Hope married him, she has not been willing to consummate the relationship. As she continues to do so while on their honeymoon, things will become intense, especially as she makes a critical mistake and admits to still loving her ex-husband.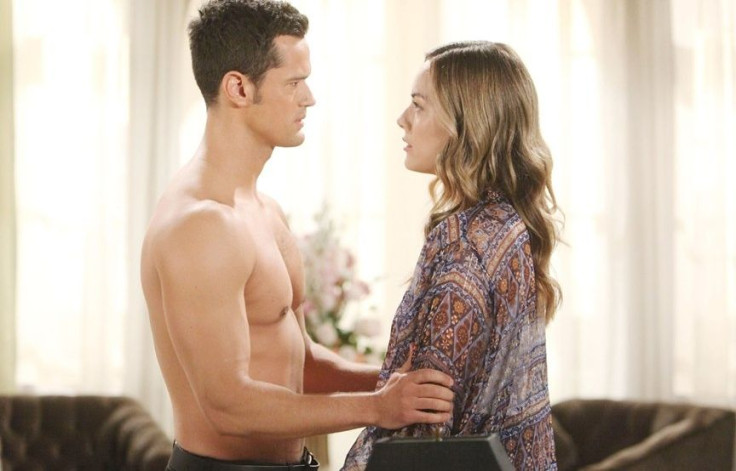 "Hope unwittingly puts herself in danger when she admits her feelings about Liam to Thomas," spoilers reveal.
Thomas naturally isn't going to react well to her still refusing to sleep with him, and he may wind up going too far as a result when it comes to achieving his ultimate goal.
Meanwhile, despite the threats he gave Douglas (Henry Joseph Samiri) not to say anything, he is refusing to stay quiet, while Flo (Katrina Bowden) is also increasingly closer to revealing the truth.
Now, as she potentially learns more about Thomas and the dark moments in his past—including his attempts on Rick's life and his former obsession with Brooke (Katherine Kelly Lang) as well, Flo may realize that no matter what happens she does need to come clean once and for all.
"Flo panics after learning about Thomas' dark past," spoilers state.
Considering Douglas is speaking to Liam about Beth/Phoebe, and he was already suspicious about the adoption because he had overheard Thomas threatening Flo, he may finally put the pieces together. If he goes to confront Flo for the truth, it could mean game over for Thomas and everyone else involved in the coverup.
"The Bold and the Beautiful" airs weekdays at 1:30 p.m. EDT on CBS.
© Copyright IBTimes 2023. All rights reserved.