'Bold And The Beautiful' Spoilers: Wyatt Questions Who May Have Shot Bill
His father is recovering from someone making an attempt on his life. However, Wyatt will begin to express doubt that he thinks Ridge is really the person who shot Bill on the Tuesday, April 3 episode of "The Bold and the Beautiful."
Wyatt (Darin Brooks) was at the hospital when Bill (Don Diamont) finally woke up from a coma after someone shot him in the back at his home on the CBS soap. He also heard his father insist to Detective Sanchez (Jeremy Ray Valdez) that Ridge (Thorsten Kaye) was the one who shot him because he had been the last person Bill had known was at his home and the two are long-standing rivals. However, Wyatt will begin to wonder to his fiancée, Katie (Heather Tom), about what happened, expressing that he isn't sure if Ridge really was the guilty party.
"Do you believe what he said? That Ridge did it?" he asks in a preview clip for the episode.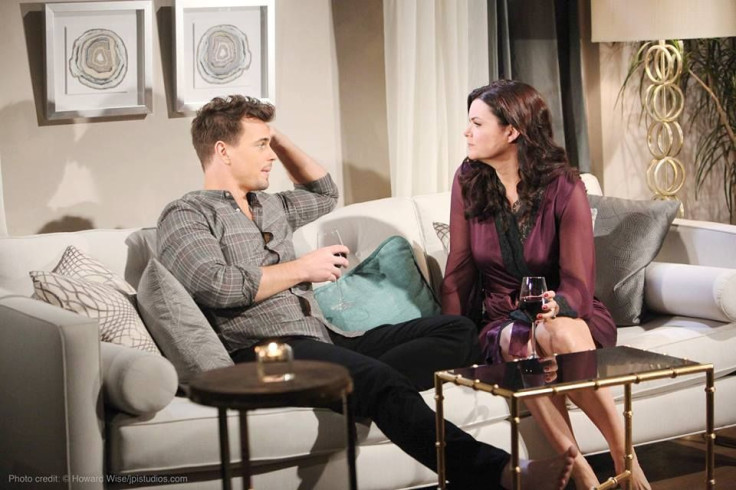 If Katie also expresses that she isn't entirely sold on the idea that Ridge was the one who attempted murder, the two could begin to question who they believe was responsible. They will each acknowledge that the list of potential suspects is long but may disagree when Katie ponders if his mother, Quinn (Rena Sofer) may have been the guilty party.
However, while Quinn had a motive, Wyatt will shoot down the theory, reminding Katie that if Quinn were to stoop to such a level when it came to her interactions with Bill, she would have taken that kind of action a long time before now.
"If my mother wanted to shoot my father, she would have done it before now," he says in the clip.
Meanwhile, in his hospital room, Bill has confirmed to Detective Sanchez that he didn't see Ridge shoot him that night, which could help get him released from jail. However, he is being faced with a new dilemma.
"Do you remember who shot you, Mr. Spencer?" Detective Sanchez asks.
Right before his arrival at the hospital, Bill learned the truth about his shooting—and that his other son, Liam (Scott Clifton) was the one who pulled the trigger. Now, he has to decide if he will turn him in, or if he will instead let his son walk away.
"The Bold and the Beautiful" airs weekdays at 1:30 p.m. EDT on CBS.
© Copyright IBTimes 2023. All rights reserved.