Bolivia Arrests Cryptocurrency Advocates, Calls Bitcoin A 'Pyramid Scheme'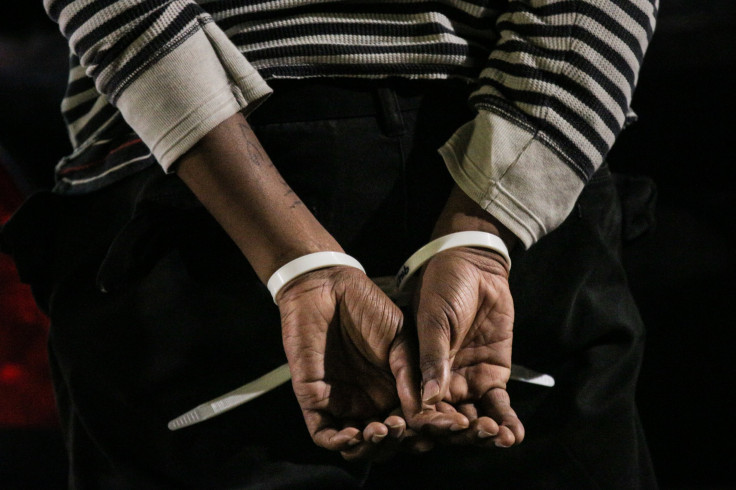 It's still illegal in several countries to mine or trade a cryptocurrency like bitcoin. Bolivia officially outlawed cryptocurrency in 2014 and recently started cracking down on the growing bitcoin community. The Bolivian Financial System Supervision Authority released a statement about 60 cryptocurrency advocates arrested last week because "the only thing these people are doing" is taking advantage of Bolivian people and tricking them in a "pyramid scheme."
Bolivian authorities warned the public to avoid WhatsApp groups with bitcoin traders. Law enforcement agencies reportedly are monitoring social media groups devoted to virtual currencies like bitcoin. Although the Grant Thornton International Business Report estimated 46 percent of 2016 extortion attacks involved hackers demanding a ransom in bitcoin, there's no evidence to suggest the Bolivian defendants were involved in this type of cybercrime.
On the contrary, these arrests referred to cryptocurrency exchanges as financial fraud. And Bolivia isn't the only country criminalizing blockchain currencies.
Read: Santiago Stock Exchange Will Be The First In Latin America To Use Blockchain
Venezuelans use online forums and social media to learn about cryptocurrency trading as economic crisis propels nationwide demand. The Washington Post reported several Venezuelan bitcoin miners were arrested last year, including several who were charged with "stealing" electricity. "Miners are getting jailed and accused of terrorism, money laundering, computer crimes and many other crimes," one anonymous bitcoin miner posted on Reddit.
Al Jazeera reported Venezuelan bitcoin miners said they have been threatened by secret police and forced to pay bribes. Although Bolivia's economy is doing much better than Venezuela's, both countries have seen similar patterns of bitcoin adoption spreading through social media.
Alonso Vaca-Pereira, creator of the "Bitcoin Bolivia" Facebook group, reportedly told CoinTelegraph in 2016 bitcoin is generally exchanged in small, closed social networks because Bolivians are afraid of law enforcement. Yet despite the risks, La Razón Digital recently reported blockchain believers like "bitcoin activist" Álvaro Guzmán are still organizing small educational events in cities like Cochabamba, La Paz and Santa Cruz. Advocates use these meetings to share information about virtual currency markets beyond Bolivia's borders.
Bitcoin's spread across Latin America has been slow and relentless. Reason reported the Venezuelan cryptocurrency exchange SurBitcoin, popular among expats from Brazil to the United States and run out of a warehouse in Brooklyn, hosts a rapidly growing volume of around 1,200 daily transactions. Mexico, Brazil and Argentina have all seen a steady rise in bitcoin trading, CoinTelegraph reported. Other blockchain technologies are being integrated into mainstream financial institutions, like the Santiago Stock Exchange in Chile. But in Bolivia, bitcoin itself still is associated widely with the black market.
© Copyright IBTimes 2023. All rights reserved.