Borders Closing: What Does It Mean for Barnes & Noble?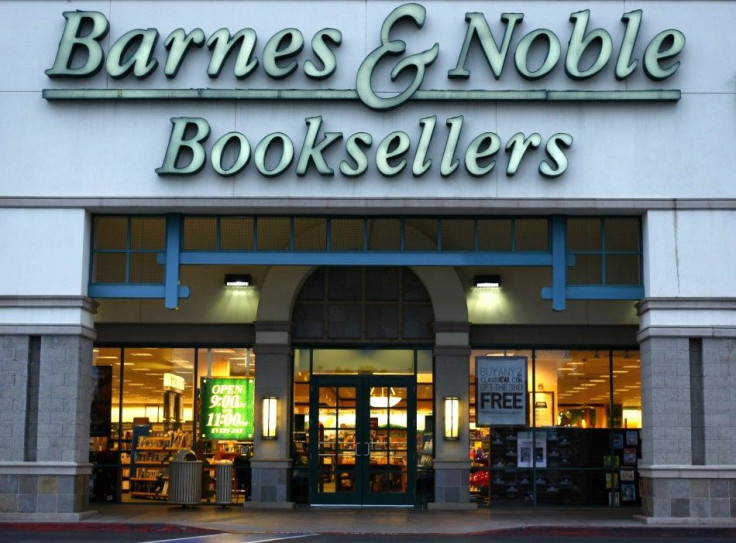 With Monday's news of the liquidation of Borders becoming official, it raises interesting questions on how it will affect bookstore giant Barnes & Noble.
Both companies have struggled in recent years as the downward economy has hit the publishing business hard, to the point that Borders had to go through bankruptcy and now liquidation.
Barnes & Noble has fared better than Borders but after putting itself on the selling block close to a year ago, the company has only seen lukewarm interest.
The one and only bid on the company came from Liberty Media Corp. for 1 billion in May. Barnes & Noble had initially resisted the offer in hopes of a bigger offer coming in, but as time passes and no other offers appear to be coming in, it might not be long before the company agrees to sell to Liberty.
Barnes & Noble has seen its book sales drop steadily, but had one major survival advantage over Borders with its Nook digital reader. While the Nook isn't quite as popular as Amazon's Kindle, it has steadily brought in income for the slumping company.
The Nook is essentially the difference between marketing all properties for a little over 200 million, as was the case for Borders, to being worth at least one billion dollars. Without the Nook, it might be Barnes & Noble going through the liquidation process this week.
Barnes & Noble has also been a bit more proactive about trying to update its 717 stores to remain competitive. It has realized that the demand for simply books just isn't there anymore, and has tried to fill its stores with educational games, DVDs, and other products aimed to bring in a more diverse customer base.
But with news of the official collapse of Borders, even though it had been in the works for some time, Barnes and Noble might be wise to finally accept Liberty's offer. While some could speculate that the loss of competition would be good for the company, it also could show that the market has completely dried up.
Barnes & Noble can likely get more than the initial Liberty offer of $17 a share, as the company is currently trading at a little over $17.20. Liberty has even indicated that it would be willing to increase the price to get more cooperation from major shareholders, including Ron Burkle.
But the company would be wise to not overthink the process and know when to accept a good offer. The longer it keeps itself on the market, the more risk involved. The company saw a net income loss of 60 million dollars in the 3rd quarter, and there are no guarantees it will get any better.
The United States could experience an even worse recession or the Nook could see its market share dwindle. While it recently announced that the Nook is now up to a 27 percent market share of the digital reader market, the market continues to see new competitive entries.
Sony has already announced two new digital readers set to hit the market in August, and a Google-backed e-reader was released this week.
All of these new entries could soak up some of the Nook's market share, making Barnes & Noble even less desirable and valuable to potential buyers.
The company has done a better job of staying afloat and versatile than Borders, but it also suffers from lots of huge stores in urban areas that don't bring in the business they used to.
Part of the downfall of Borders was having these huge brick and mortar stores that were a good experience for the consumer, but didn't generate a lot of sales. Not only were the stores too big to sustain, but also suffered from bad placement. In San Francisco at one point, Borders had three superstores within a mile and a half of each other.
Barnes & Noble has been a bit smarter about placement of its stores, but does suffer from many of the same issues that torpedoed Borders. Recent trends show that while people might enjoy sitting on the big comfy couches that blanketed Borders and Barnes & Noble floors, they'd often end up just buying books from Amazon or other e-tailers.
The experience might be better at Barnes & Noble, but the price has proven to be better at Amazon, in part because Amazon doesn't have to pay those big rental payments for the stores.
Ultimately unless Barnes & Noble can find a new, innovative way to start selling hordes of books in those major stores, it would be wise to finally sell to a willing buyer.
FOR FREE to continue reading
✔️ Unlock the full content of International Business Times UK for free
offer available for a limited time only
✔️ Easily manage your Newsletters subscriptions and save your favourite articles
✔️ No payment method required
Already have an account?
Log in
© Copyright IBTimes 2023. All rights reserved.