'Boruto: Naruto Next Generations' Episode 157 Promo Trailer, Spoilers: 'Kara's Footprints'
KEY POINTS
The Kara Actuation Arc starts with Sai and Sasuke embarking on a mission
The duo heads out to find more intel about Kara
"Boruto: Naruto Next Generations" Episode 157 will air Sunday, July 19
Uchiha Sai and Yamanaka Sasuke find a place that can be the possible hideout for the Kara organization. "Boruto: Naruto Next Generations" Episode 157 kick starts the Kara Actuation Arc. This is the first new arc after the show returned from the coronavirus-related hiatus.
This article contains spoilers.
The preview trailer for "Boruto: Naruto Next Generations" Episode 157 named "Kara's Footprints" opens with a shot of a dilapidated facility as Sai and Sasuke appear. The duo is investigating the mysterious Kara organization. Sasuke was tipped about the place being a possible Kara hideout in Amegakure or the Village Hidden in the Rain.
Sasuke points out the village hasn't recovered completely after the war and makes the perfect place for shady individuals to hide. Sai and Sasuke's joint mission is to find evidence to prove that the Kara organization exists.
After defeating the dreaded leader of the Mujina Bandits – Shojyoji, Boruto and his team extract intel concerning a mysterious organization named Kara. There are no recorded data about this dangerous organization, but Sasuke and Sai meet someone who knows about Kara. Touno Garashi, the person who will guide Sasuke and Sai as they embark on a mission to find out information about the Kara safe house.
Episode 157 of "Boruto: Naruto Next Generations" is the first episode from the Kara Actuation Arc. The makers aired a filler episode revolving around Chouchou and her love for the red bean sweets. In the episode, Chouchou and Anko join forces to battle against the red bean bandits. Also, the episode focuses on Chouchou's desire to better her Super Chouchou Butterfly Mode.
The cast of "Boruto: Naruto Next Generations" anime includes Yuuko Sanpei as Boruto Uzumaki, Noriaki Sugiyama as Sasuke Uchiha, Kokoro Kikuchi as Sarada Uchiha, Ryuuichi Kijima as Mitsuki, Junko Takeuchi as Naruto Uzumaki, Akira Ishida as Gaara, Hidenori Takahashi as Konohamaru Sarutobi, Shoutarou Morikubo as Shikamaru Nara and Nana Mizuki as Hinata Hyuuga.
"Boruto: Naruto Next Generations" Episode 157 is directed by Masayuki Matsumoto at the Jiwoo Studio. Masahiro Okubo is credited as the scriptwriter. The animation supervisors for the first Kara Actuation Arc episode are Park Myoung Hun, Kim Kyoung Hwan and Kee Joung Kyoung.
"Boruto: Naruto Next Generations" episodes air Sundays. The episodes are available in Japanese with English subtitles on Crunchyroll.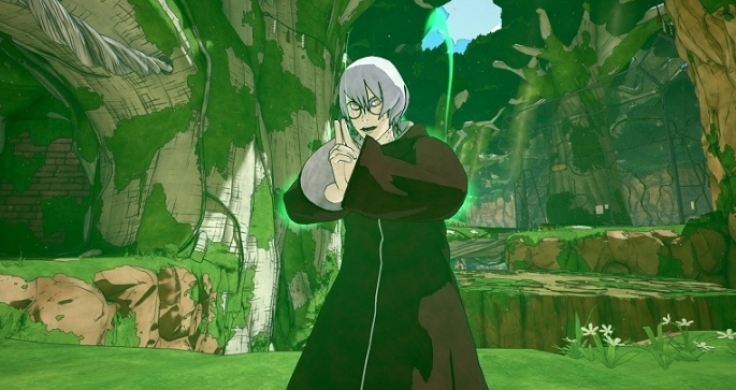 © Copyright IBTimes 2023. All rights reserved.