'Boruto: Naruto Next Generations' Episode 252 Spoilers, Promo, Release Date
KEY POINTS
Boruto wants to end the cycle of violence
"Boruto: Naruto Next Generations" Episode 252 airs Sunday
The episode will be out on Apple TV, Hulu, and Crunchyroll
Team 7's Boruto, Sarada, and Mitsuki head out and are set to meet with Chojuro in "Boruto: Naruto Next Generations" Episode 252. The new episode is titled "The Desire to Believe."
The official promo trailer for Episode 252 is out. It shows Boruto taking a vow to end the cycle of violence for good. He wants the war to end as he doesn't wish to fight his friend Ikada.
Moreover, he is tired of witnessing innocent people dying in the battle. Boruto wants to convey his feelings to Chojuro and Ikada at all costs hoping they will consider stopping the ongoing war.
"Araumi is furious about the loss of family members and many of his subordinates during the battles so far. He officially declares war against the Land of Water. Upon hearing this, Mizukage decides to fight him to the bitter end," read the official synopsis of Episode 251, as per Crunchyroll.
"As war between the Land of Water and the pirates becomes inevitable, Boruto is confused by Ikada's decision to fight the Land of Water. He does everything he can to prevent any more casualties, and Sarada and Mitsuki assist him in his efforts," the synopsis continued.
The cast of the anime includes Yuuko Sanpei as Boruto Uzumaki, Noriaki Sugiyama as Sasuke Uchiha, Kokoro Kikuchi as Sarada Uchiha, Ryuuichi Kijima as Mitsuki, Junko Takeuchi as Naruto Uzumaki, Chiharu Sawashiro as Hiruga, Hidenori Takahashi as Konohamaru Sarutobi, Shoutarou Morikubo as Shikamaru Nara, Kunihiro Kawamoto as Omoi, Nana Mizuki as Hinata Hyuuga, Tetsuya Kakihara as Deepa, Yūichi Nakamura as Koji Kashin, Yūma Uchida as Kawaki, Houko Kuwashima as Delta, Kenta Miyake as Boro, Akio Ohtsuka as Amado, Junta Terashima as Code, and Kenjiro Tsuda as Jigen.
The opening theme song of "Boruto: Naruto Next Generations" anime, titled "GOLD," is performed by FLOW. The ending theme song, titled "Twilight Fuzz," is by THIS IS JAPAN.
"Boruto: Naruto Next Generations" Episode 252 is scheduled to air Sunday. The episodes are available on Crunchyroll, Apple TV, and Hulu. The new installments are streaming in Japanese with English subtitles.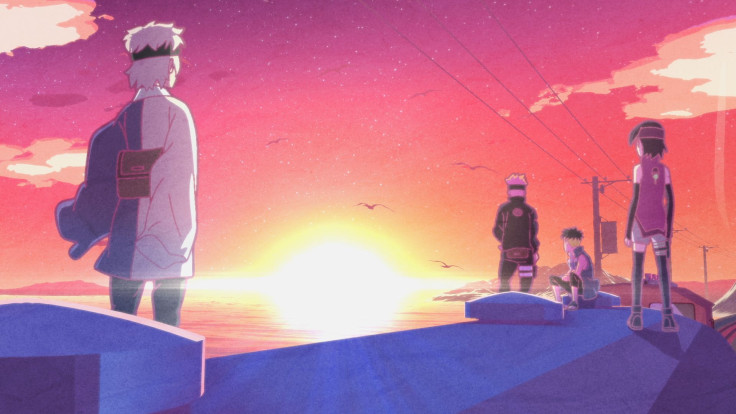 © Copyright IBTimes 2023. All rights reserved.