'Boruto: Naruto Next Generations' Episode 257 Spoilers: The Movie Star Hokage
KEY POINTS
Konohamaru is getting a chance to star in a movie
"Boruto: Naruto Next Generations" Episode 257 is releasing July 10
The episode will be available on Crunchyroll, Apple TV and Hulu
Konohamaru is getting a chance to become Nanadaime Hokage in reel life. "Boruto: Naruto Next Generations" Episode 257 is titled "Konohamaru Becomes the Hokage?!"
The official promo trailer of Episode 257 reveals Naruto was earlier approached to play Hokage in a Kagemasa movie. However, due to circumstances, he could not fulfill the request of the director. Konohmaru was then asked to play the role of Hokage in the action movie.
Naruto will be relieved that the project will not stop because of his unavailability as Himawari is looking forward to it.
In the previous episode, Inojin and Cho-Cho decided to help a former shinobi make some ramen. The ex-shinobi, Shingi Kumano, whom they acquainted during a mission was a ramen shop owner.
After tasting his existing ramen, they gave him some honest feedback and also offered to revamp his menu.
"Cho-Cho and Inojin end up making ramen to help a Rogue Shinobi and ramen shop owner by the name of Shingo Kumano who they met on a mission. They tell him that his ramen doesn't taste bad, but that it's missing something," read the official "Boruto: Naruto Next Generations" Episode 256 synopsis, as per Crunchyroll. "Shingo asks them for advice to make it better. The former ninja takes advantage of his experience to develop a new menu. Will he be able to complete his ultimate recipe?!"
The cast of the anime includes Yuuko Sanpei as Boruto Uzumaki, Yusuke Shirai as Ikada Funato, Noriaki Sugiyama as Sasuke Uchiha, Kokoro Kikuchi as Sarada Uchiha, Ryuuichi Kijima as Mitsuki, Junko Takeuchi as Naruto Uzumaki, Chiharu Sawashiro as Hiruga, Hidenori Takahashi as Konohamaru Sarutobi, Shoutarou Morikubo as Shikamaru Nara, Kunihiro Kawamoto as Omoi, Nana Mizuki as Hinata Uzumaki.
It also includes Ryoko Shiraishi as Cho-Cho Akimichi, Atsushi Abe as Inojin Yamanaka, Yūichi Nakamura as Koji Kashin, Yūma Uchida as Kawaki, Houko Kuwashima as Delta, Kenta Miyake as Boro, Akio Ohtsuka as Amado, Junta Terashima as Code and Kenjiro Tsuda as Jigen.
"Boruto: Naruto Next Generations" Episode 257 is scheduled to air on July 10. The episodes are available on Crunchyroll, Apple TV and Hulu. The new installments will stream in Japanese with English subtitles.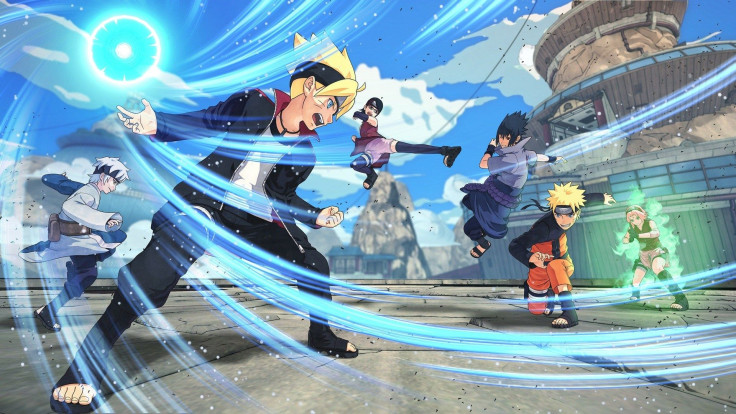 © Copyright IBTimes 2023. All rights reserved.