Bowe Bergdahl Arraigned: Plea Deferred By Army Sergeant On Military Charges Of Desertion, Misbehavior Before The Enemy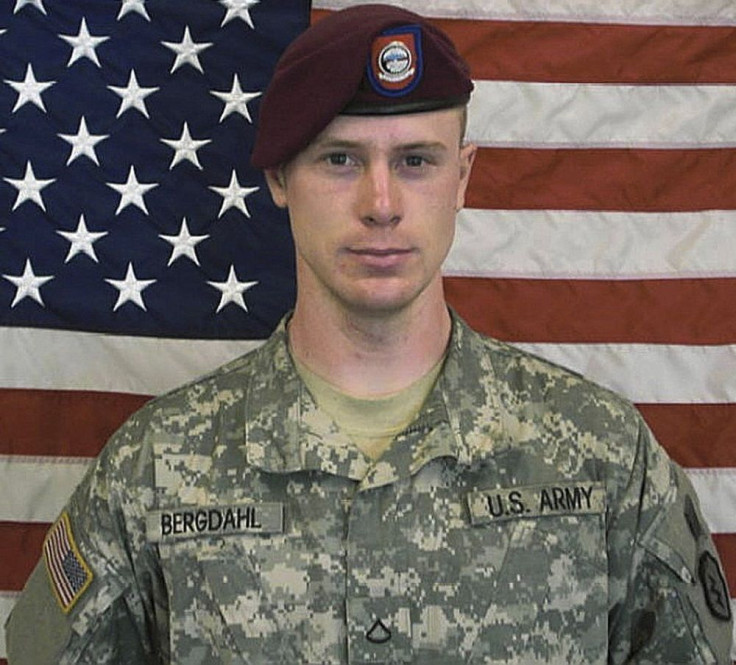 UPDATE: 11:36 a.m. EST — The spokesman for U.S. Army Command issued a brief statement late Tuesday morning following U.S. Army Sgt. Bowe Bergdahl 's arraignment at Fort Bragg in North Carolina. Col. Daniel J.W. King , chief of public affairs at U.S. Army Forces Command, confirmed that during his court appearance Bergdahl "indicated he was satisfied with his defense counsel." King also confirmed that Col. Jeffrey Nance, the current judge, would be presiding over the entirety of the court-martial.
King prefaced t he statement by indicating that because the arraignment was part of an ongoing legal proceeding, he would not be taking any questions from members of the media.
Earlier in the day during his arraignment, Bergdahl deferred deciding on entering a plea for his charges until a later date, presumably Jan. 12 when the next hearing in the court-martial is scheduled.
Bergdahl became the subject of intense scrutiny after he was part of a prisoner swap with the Taliban, which held him captive for five years. The Army sergeant claimed he had been taken by the terror group in 2009 after he abandoned his military outpost in Afghanistan. The U.S. Army charged him with desertion for his role in the episode.
Original story:
U.S. Army Sgt. Bowe Bergdahl, who disappeared from his military outpost in Afghanistan in 2009 and was held captive by the Taliban for five years before being released as part of a prisoner swap for five detainees in Guantanamo Bay, deferred entering a plea Tuesday when he appeared in front of a military judge at Fort Bragg, in North Carolina. The 29-year-old was arraigned on charges of desertion and misbehavior before the enemy.
He also deferred Tuesday to enter a type of trial, which will either be in front of peers or a judge. Bergdahl is scheduled next to appear in court Jan. 12, according to WTVD in North Carolina.
The Army sergeant spent about 11 minutes in the court room, CNN reported, which held an audience of approximately 50 people, made up of mostly media and military personnel. If he is convicted at a general court-martial, the misbehavior charge could get Bergdahl life in prison and his desertion charge could give him another five years.
Sporting a shaved head and a blue military dress uniform, Bergdahl did not say much during the arraignment, according to media reports from the scene. WNCN reporter David Hurst tweeted that Bergdahl spoke "confidently" when responding to the judge.
Bergdahl's release in May 2014 caused a storm of controversy, and his trial is expected to continue drawing attention as it proceeds in 2016. His disappearance and the possibility that his punishment might not be severe has angered some in the military, who have said his fellow soldiers took significant risks to search for him.
The second season of the "Serial" podcast focuses on Bergdahl's story and has already begun airing episodes. These will continue into 2016 as his trial begins.
Data curated by FindTheData
© Copyright IBTimes 2023. All rights reserved.
FOLLOW MORE IBT NEWS ON THE BELOW CHANNELS