Brad Pitt and Angelina Jolie To Attend Cannes Film Festival: Will Be First Red Carpet Together Since Announcing Engagement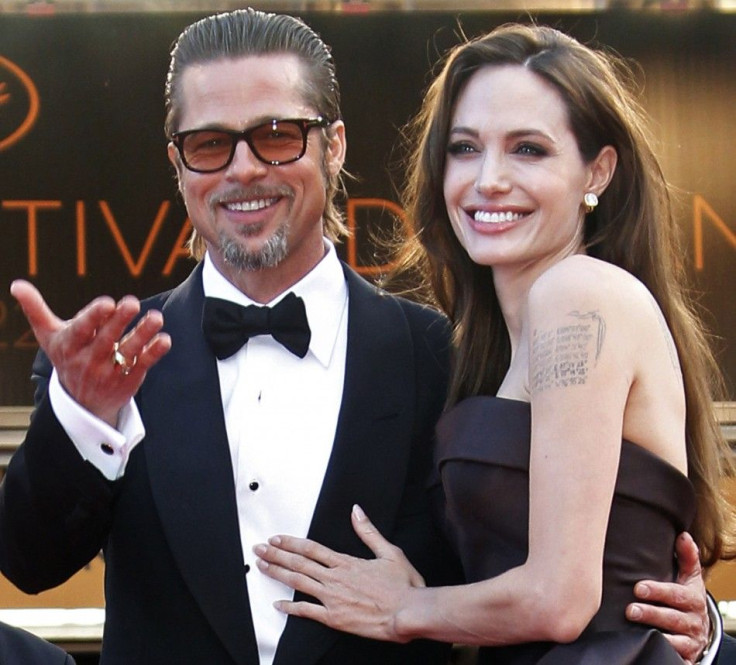 Brad Pitt and Angelina Jolie have been the king and queen of Cannes Film Festival for the past five years and this year with the announcement of their engagement, after seven years and six kids, are sure to create a frenzy.
Jolie and Pitt first attended Cannes Film festival together in 2007, for Jolie's A Might Heart and Pitt's Ocean's 13. In 2008, the superstar couple stepped out together again for Jolie's Kung Fu Panda. It was at the 2008 Cannes Film Festival that Jolie's co-star, Jack Black, accidentally revealed that Jolie was pregnant with twins by referring to her stomach as they. Jolie confirmed the news the next day.
This year Pitt and Jolie will attend the film festival that will take place in the French Riviera from May 16 to 27 and will surely be the talk of the town. Pitt and Jolie will not be the only couple on the carpets of Cannes; Robert Pattinson and Kristen Stewart will also attend together and their will be other big stars in town support their films.
Cannes Film Festival Lineup
Killing Them Softly, starring Brad Pitt and directed by Andrew Dominik
Cosmopolis, starring Robert Pattinson and directed by David Cronenberg
On The Road, starring Kristen Stewart, Viggo Mortensen, Kristen Dunst and directed by Walter Salles.
Hemingway & Gellhorn, starring Nicole Kidman.
Madagascar 3, starring Ben Stiller, Chris Rock, David Schwimmer, Jada Pinkett Smith and Sacha Baron Cohen.
Moonrise Kingdom, starring Bruce Willis and Bill Murray.
Jolie and Pitt announced their engagement last week. Pitt proposed to Jolie with a custom made engagement ring from Robert Procop.
Brad had a specific vision for this ring, which he realized over a year-long collaboration with Robert, said the jeweler in a statement. He wanted every aspect of it to be perfect, so Robert was able to locate a diamond of the finest quality and cut it to an exact custom size and shape to suite Angelina's hand.
Brad was always heavily involved, overseeing every aspect of the creative design evolution, the statement continued. The side diamonds are specially cut to encircle her finger. Each diamond is of the highest gem quality.
Yes, it's confirmed, Pitt's manager Cynthia Pett-Dante told People Magazine. It is a promise for the future and their kids are very happy. There's no date set at this time.
© Copyright IBTimes 2023. All rights reserved.