Brad Pitt, Angelina Jolie Pitt Make 'LA Power 25' List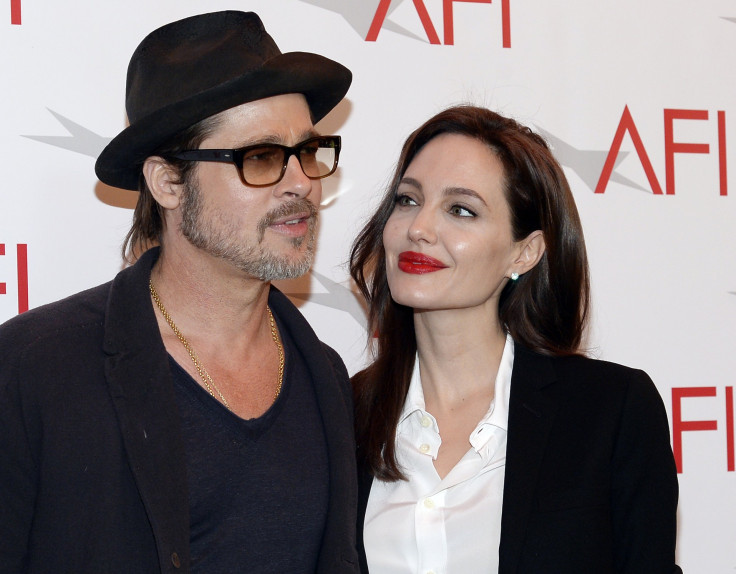 Brad Pitt and Angelina Jolie Pitt have made Observer Media's L.A. Power 25 list, which features some of the biggest names in Hollywood. "Everyone in Hollywood is looking to buy stock in Jolie-Pitt Inc. How else to explain Netflix investing $60 million for 'War Machine,' the Pitt-produced-and-starring black comedy based on 'The Operators,' the late Michael Hastings' book on the Afghanistan war?" Observer writes, as it describes the "Ocean's Eleven" actor and his "Unbroken" director wife.
Pitt is not only an actor but also a successful film producer, investing in titles such as "12 Years a Slave," "Selma" and "World War Z." The newspaper notes that Pitt is "parlaying box office clout to make the most politically charged films Hollywood has seen in decades."
Pitt has also acted with Jolie Pitt in the upcoming film "By The Sea," which Jolie Pitt wrote and directed. This will be their first movie together since 2004's "Mr. and Mrs. Smith." Pitt is currently busy shooting "The Big Short," a film by Adam McKay that exposes the Wall Street's biggest secrets.
Meanwhile, Jolie Pitt is continuing her United Nations work to highlight the plight of refugees in Syria. She is also using her celebrity status to spread awareness about breast cancer prevention. The newspaper also notes the couple's personal achievements, which include "building their kids an epic backyard skate park that runs the length of their Los Feliz manse" in Los Angeles.
Other celebrities on the Observer list include Ellen DeGeneres and Shonda Rhimes. DeGeneres has been commended for her talk show and "spreading her 'everybody's buddy' vibe," while Rhimes -- producer of shows such as "Grey's Anatomy" and "Scandal" -- has been dubbed as the "ABC savior."
© Copyright IBTimes 2022. All rights reserved.
FOLLOW MORE IBT NEWS ON THE BELOW CHANNELS