Brad Pitt And Lykke Li Are 'Not Dating': Report
Fans have been wondering what the real score is between Brad Pitt and Lykke Li. They are "not dating," according to US Weekly.
The pair sparked romance rumors earlier this month after they were spotted together at a restaurant in Hollywood. But the award-winning actor and the Swedish singer are strictly platonic, a source told the outlet.
"They are not dating, they are friendly neighbors, but nothing romantic is going on," the tipster told US Weekly.
Another source also squashed the dating rumors, suggesting Pitt and Li's relationship is platonic, as per Entertainment Tonight. The two reportedly hung out not because they are dating but because they belong to the same circle of friends and live in the same neighborhood.
Li previously revealed she's a huge fan of Pitt's ex, Angelina Jolie. She even shared a throwback photo of the actress on Instagram in November 2018. In the caption, she wrote, "You used to love, you used to love, even the bad, my crazy yeah."
It wasn't the first time she posted about the "Eternals" actress. The singer also took to Instagram to share a photo of Jolie in August 2018. The post's caption was originally written in Swedish and according to US Weekly, it translates to, "Now we defy the weather, Gothenburg." It was then followed by "#sosadsosexy."
The "I Follow Rivers" singer is just one of the many celebrities linked to Pitt since his split from Jolie. It can be recalled that Andra Day was rumored to be dating Pitt last year. She eventually dismissed the speculation as "hilarious" and claimed she had never even met the actor.
Earlier this month, it was reported that actress Alia Shawkat was also dating the "World War Z" star. However, she said in an interview with The New Yorker that she and Pitt were just friends. She even described the dating rumors as "weird."
"It came in hot and left as fast as it came in," she said at that time. "It happened during COVID, and I was alone with it. It was so weird. Now it's like a weird dream, where I'm, like, 'Did that happen?'"
Shawkat also admitted to telling Pitt about the rumors, saying the actor had no idea they were being linked.
"He had no awareness of it at all. Which is so funny. Because he doesn't read that s--t. I was like, 'You know everyone thinks we're dating? And there's this whole thing, and I'm being followed.' And he was like, 'I'm sorry. It happens. If you hang out with me, it happens.' He had no awareness of it at all," she recalled.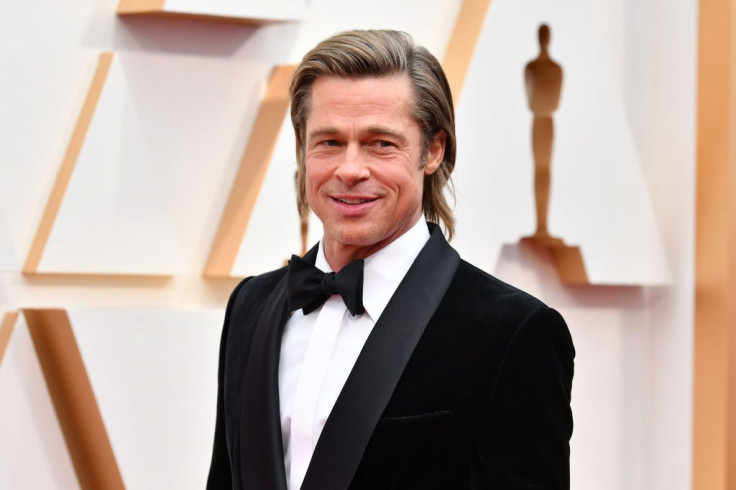 © Copyright IBTimes 2022. All rights reserved.
FOLLOW MORE IBT NEWS ON THE BELOW CHANNELS