Brad Pitt Reportedly Gifted Jennifer Aniston This In Hopes Of Rekindling Romance
Brad Pitt reportedly gave his ex Jennifer Aniston a surprising present in hopes of rekindling their romance.
Pitt and Aniston got married in 2000, but their marriage ended five years later. There were rumors that the "Ad Astra" star had an affair with Angelina Jolie. In 2006, Jolie and Pitt welcomed their first born Shiloh.
Pitt married Jolie years later, but they also split in 2016. Many are hoping that Pitt and Aniston would rekindle their romance especially after she announced her separation from Justin Theroux.
New reports claim that Pitt also wanted to rekindle his romance with the "Murder Mystery" star. In fact, he reportedly gave Aniston a present, his former Hollywood Hills home, which holds his fond memories of his early courtship days with Aniston.
"As soon as the house went on the market back in May, Brad knew that buying it back would prove to Jen just how serious he is about building a future with her," a source close to Pitt told New Idea.
"They put their heart and soul into renovating the place and turning it into their dream home while they were married and Brad knows just how devastated Jen was to have to give up the house she always referred to as 'their happy place', which they made together."
Pitt reportedly got in touch with the realtor and even spoke with the owner Jonathan Brooks when he learned that the property was for sale. The owner was secretly hoping that Pitt would buy the house because he knew how special the home was to Pitt and Aniston.
The source noted that Pitt was ready to seal the deal and bring back the property. He wanted to surprise Aniston with it.
"All Brad wants is to be back in their home with Jen and start where they left off – making all the memories in the home they always dreamed they would make together and showing it to his kids too. He's praying this gesture will be the icing on the cake for Jen and she'll put all her insecurities aside and see how desperate Brad is to put things right and make this fresh start together," the insider continued.
There were also rumors that Pitt surprised Aniston with a bouquet of flowers at the backstage of People's Choice Awards earlier this month. The bouquet included white roses, tulips and lotus and was a replica of Aniston's wedding bouquet.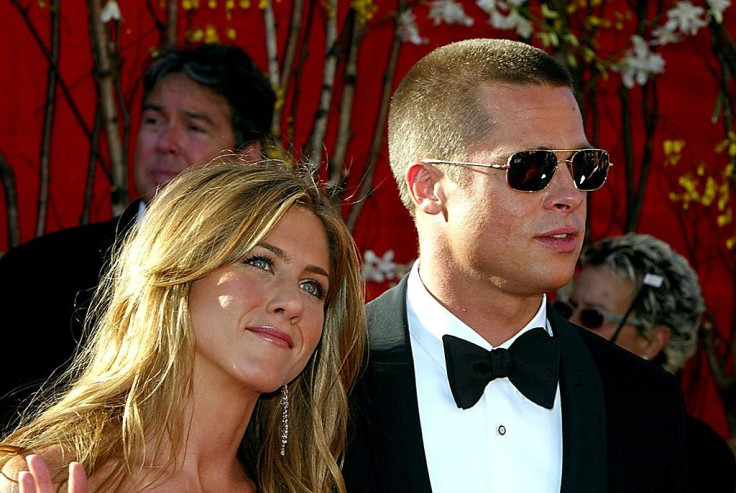 © Copyright IBTimes 2023. All rights reserved.