Brad Pitt, Ryan Gosling, Rooney Mara are 'Evil' for New York Times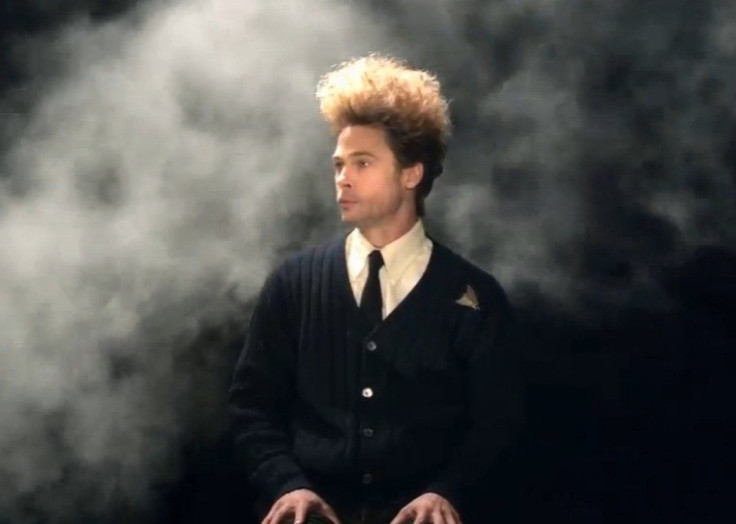 Brad Pitt, Ryan Gosling, Rooney Mara and 10 of the year's best actors look to their evil side for the New York Times Magazine's annual Hollywood Issue.
The video series, fittingly called Touch of Evil, showcases he finest evil grins, glass smashing, wicked stares. Of course, evil is not complete without haunting music, courtesy of a young Austrian composer by the name of Ali Helnwein.
The 13 videos, all in color and each clocking in at around one-minute long, flawlessly pay tribute to Stanley Kubrick, Alfred Hitchcock and several celebrated villains.
Gosling, who starred in this year's Drive, The Ides of March and Crazy, Stupid, Love, starts off his video as a painting, before magically walking away, cigarette in hand. Before we know it, he's gone.
Viola Davis (The Help) tickles those with a fear of bugs, as dozens of lady bugs crawl all over her face, hair and nurse outfit.
Rooney Mara, who is already receiving plenty of Oscar buzz for her role in The Girl with the Dragon Tattoo, finds her inner Kubrick (a la Clockwork Orange) in a backwards cut Touch of Evil, complete with a top hat, cane and eyelash.
The rest of the videos feature Gary Oldman (Tinker, Tailor, Soldier, Spy), Mia Wasikowska (Jane Eyre, Restless, Albert Nobbs), George Clooney (Ides of March, The Descendants), Kirsten Dunst (Melancholia), Michael Shannon (Take Shelter), Jessica Chastain (Tree of Life, The Help, The Debt, Take Shelter, Coriolanus), Jean Dujardin (The Artist), Adepero Oduye (Pariah) and Glenn Close (Albert Nobbs).
In 2010, the New York Times Magazine produced a similar video series that featured the likes of James Franco, Matt Damon, Jesse Eisenberg and Tilda Swinton, in a collection called Fourteen Actors Acting.
Touch of Evil, of course, is also the same title of the 1958 Orson Welles crime thriller, starring Charlton Heston, Janet Leigh and Welles himself.
For the complete Touch of Evil series, starring the year's best actors and actresses, visit the New York Times Web site.
© Copyright IBTimes 2023. All rights reserved.