Brad Pitt Told Angelina Jolie 'You're F****** Up This Family' During Altercation: FBI Report
KEY POINTS
Brad Pitt reportedly referred to one of their children as someone who looks like a "Columbine kid"
The child stood up for Jolie and called Pitt a "prick"
Jolie told the FBI she knew there was already tension between Pitt and their child
An FBI report has revealed fresh details about the private jet plane incident involving Angelina Jolie and Brad Pitt in September 2016.
Jolie's version of events, which she told the FBI during an interview in October 2016, revealed Pitt physically assaulted her during the trip, accused her of "f****** up" their family, and referred to one of their children as "a f****** Columbine kid."
Jolie said when their family met at the airport, she could already tell there was some tension between Pitt and one of their children, whose name was redacted in the report. It was presumed to be Maddox, who was still a minor at the time.
She told the FBI that later during the trip, she knelt at her then-husband's feet and asked him what was wrong. "That kid looks like a f****** Columbine kid. You don't know what you're doing," Pitt answered.
The "Maleficent" actress claimed about an hour and a half into their flight, Pitt summoned her to the back of the plane, and started yelling at her aggressively inside the restroom, where their children could not see them. During the altercation, Pitt allegedly pushed her into the restroom and told her, "You're f****** up this family!"
At one point, Pitt brought up the issue of their child he previously referred to as a "f****** Columbine kid," and told Jolie, "[Maddox] is gonna kill someone, will you be happy then?"
Urban Dictionary defines "Columbine kid" as a socially outcast child, who "has the potential to become a school shooter."
The FBI report revealed that following Pitt's alleged outburst, Maddox stood up for Jolie, and called him a "prick," to which the "Once Upon a Time In Hollywood" actor responded by moving toward the child as if "he was going to attack." Jolie said Pitt threw her into the seats of the plane when she tried to mediate.
Jolie also claimed Pitt "erupted" when she attempted to get a separate transportation for her and their children before the second leg of their flight, telling her she's "not f****** going anywhere."
"You're not getting off this f****** plane. F*** you all. I'm f***** leaving you," Jolie quoted Pitt as saying. She said Pitt's rants continued throughout the second leg of their trip, yelling at their child, "You broke up your family. Wake up [Maddox], you broke up your family, congratulations!"
The FBI report emerged months after court documents revealed a certain "Jane Doe" had sued the organization over an alleged assault on a private jet plane. It was later revealed Jolie was the plaintiff in the anonymous lawsuit, Us Magazine reported, and that she had requested records related to the 2016 incident.
The FBI had previously conducted an investigation into Pitt's alleged spat with Jolie and Maddox during their family trip, as recounted by the actress, but did not pursue any criminal charges against Pitt.
The FBI report noted the case agent had written in November 2016: "After reviewing the document, representative(s) of the United States Attorney's Office discussed the merits of this investigation with the case agent. It was agreed by all parties that criminal charges in this case would not be pursued due to several factors."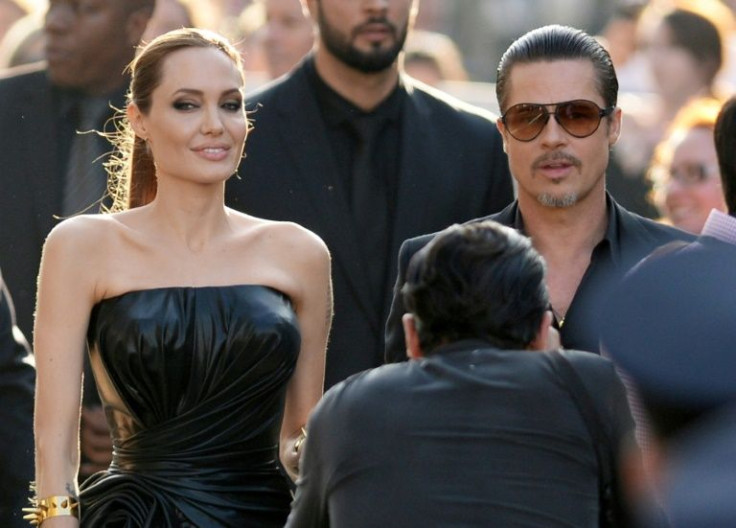 © Copyright IBTimes 2023. All rights reserved.