Angelina Jolie Allegedly Desperate In 'Trying To Find Something New' Amid Legal Battle With Brad Pitt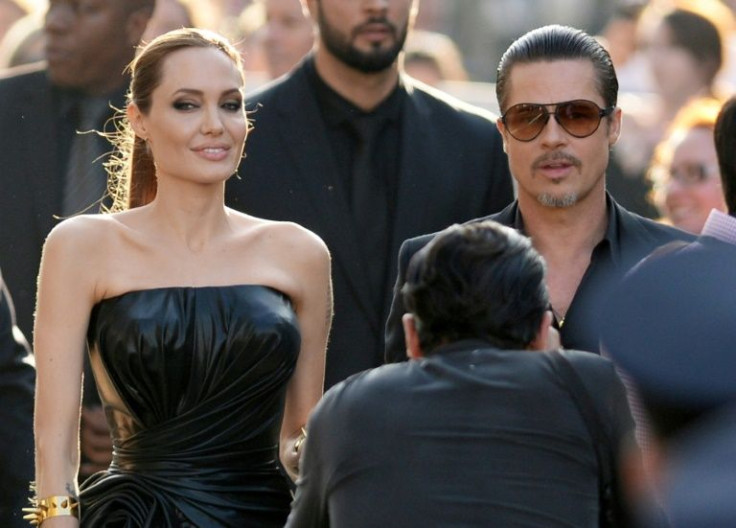 KEY POINTS
A source said Angelina Jolie already got the information from the FBI investigation on the jet incident over five years ago
A newly released document revealed that AUSAs discussed the case in November 2017 before deciding not to press charges against Pitt
Jolie sued the FBI in April and asked for documents why no criminal charges were filed against Pitt
Angelina Jolie was attempting to find something new in an incident nearly six years ago just "for show," according to a report.
Jolie was "desperately trying to find something" in her ongoing legal battle with her ex by suing the FBI for records she already had, sources told Page Six. In April, the "Maleficent" star reportedly filed a lawsuit against the bureau — anonymously as Jane Doe — and requested documents related to the jet incident investigation that led to their 2016 split, wondering why no criminal charges were brought against Pitt.
A source close to Pitt said all parties were sent copies of the report on the incident.
"Angelina and her team have been desperately trying to find something. This is all for show," an anonymous source told Page Six. "This is all information that she already had five and half years ago. There is nothing new here."
Jolie's reps were not available for comment. Meanwhile, a rep for Pitt declined to comment.
The report from the incident had been released, and it showed that the Assistant U.S. Attorney and the Assistant U.S. Chief of the Criminal Division discussed the case in November 2017 before they reached a decision not to press charges against the "Once Upon a Time in Hollywood" actor.
"This author provided both AUSAs copies of a probable cause statement related to this incident. After reviewing the document, representative of the United States Attorney's Office discussed the merits of this investigation with the case agent. It was agreed by all parties that criminal charges in this case would not be pursued due to several factors," the newly released FBI documents obtained by the outlet read.
In the initial FBI report, Jolie told officials she believed Pitt was "mad" while they were boarding a private jet from Nice, France to the United States with their six children Maddox, now 21; Pax, 18; Zahara, 17; Shiloh, 16; and twins Vivienne and Knox, 14.
Jolie claimed Pitt had been drinking and he "grabbed her by the head, shaking her." She also alleged that he punched the ceiling of the plane, and the kids asked if she was okay but he reportedly told them, "No, she's not OK, she's ruining this family, she's crazy."
One child, whose name was redacted, reportedly yelled, "It's not her, it's you, you p--k!" and Pitt allegedly rushed to the child but Jolie held him back and suffered injuries to her back and elbow.
At another point during the flight, she claimed that Pitt poured beer on her while she tried to sleep. The "Salt" actress also alleged that Pitt held the family while de-planing for about 20 minutes after she told him she would take their children to a hotel in California to rest.
"You're not taking my f–king kids," Pitt allegedly said before pushing her.
Jolie and Pitt have been embroiled in a legal battle following their split. Aside from their divorce and custody trial, Pitt claimed that his ex was intentionally trying to "inflict harm" on him after she sold her stake in their winery business to a "stranger" without his consent.
In his filing in June, the "Astro" actor claimed that Jolie's move "sought to force Pitt into partnership with a stranger, and worse yet, a stranger with poisonous associations and intentions." He noted that Miraval was his "passion" project and he grew it "into a multimillion-dollar global business and one of the world's most highly regarded producers of rosé wine." He added that Jolie contributed "nothing to Miraval's success."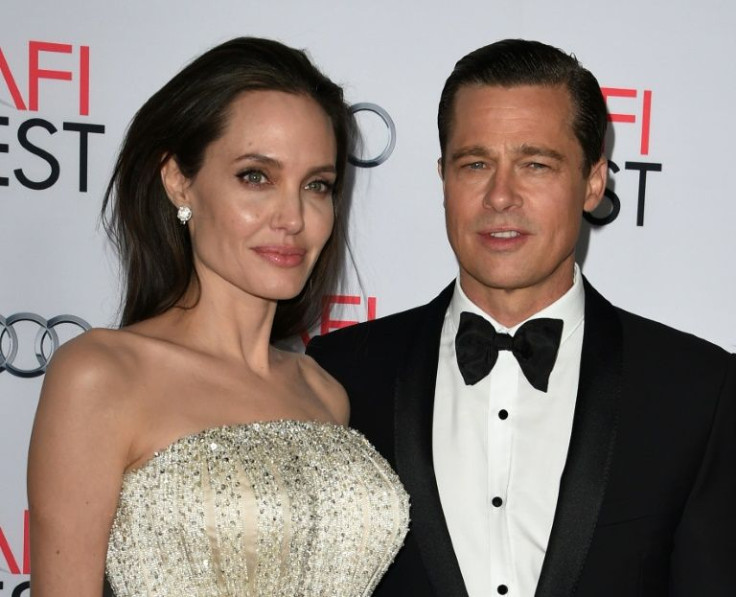 © Copyright IBTimes 2023. All rights reserved.