'BrainDead' Season 1 Spoilers: 4 Things To Know Ahead Of The June 13 CBS Premiere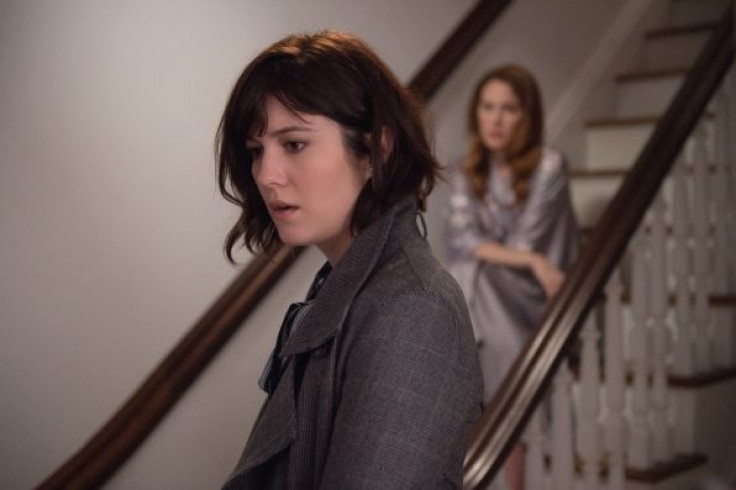 Brain-eating bugs will be invading Washington, D.C., in the new CBS comic thriller "BrainDead." The show, from "Good Wife" creators Robert and Michelle King, follows a young documentary filmmaker named Laurel Healy who is forced to return to D.C. to work for her brother, who's an ambitious Democratic senator. Shortly after making the move to the capital, Laurel discovers that something very strange is happening to politicians and staffers: They're being invaded by alien bugs.
Ahead of the show's Monday night premiere, check out four things to know about the new show.
1. Premiere Episode Synopsis
Episode 1 of "BrainDead," titled "The Insanity Principle: How Extremism in Politics Is Threatening Democracy in the 21st Century," begins with Laurel (Mary Elizabeth Winstead) relocating to Washington after her family lures her back. Laurel lands a job as a Capitol Hill staffer working for her brother, Sen. Luke Healy (Danny Pino), but notices that the government has stopped working. According to the synopsis (via TV Guide), Laurel "discovers aliens have invaded the Hill and made a scary impact on congressmen and staffers."
2. The Cast
In addition to Pino and Winstead, the cast also includes several notable stars like Tony Shalhoub ("Monk") as Sen. Red Wheatus and Aaron Tveit ("Grease: Live") as Wheatus' chief of staff, Gareth Ritter. Nikki M. James ("Les Misérables") will star in the series as a medical resident named Rochelle Daudier whose father mysteriously died, and Johnny Ray Gill ("Underground") joins as amateur scientist Gustav Triplette. Rounding out the cast are Charlie Semine ("Mr. Popper's Penguins") as FBI Agent Anthony Onofrio, and Jan Maxwell ("The Good Wife") as Sen. Ella Pollack.
3. All About the Alien Bugs
The bugs, which look like tiny ants in the show's trailer, come to Earth on a meteor that crashed into Russia. The tiny insects then travel to America via a container ship. According to the Washington Post, the bugs invade people's bodies by crawling in their ears and eating half of their brains. The infected then become completely different people.
In an interview with the Post, Shalhoub revealed that the bugs are being used in the show as a metaphor for all the dysfunction in D.C. "The infected actually get smarter and clearer, and more focused and more articulate," Shalhoub said, with Winstead adding that still "nothing gets done." She continued, "It's such an absurd explanation for what is really happening in Washington."
4. There Already Are Ideas for Future Seasons
If "BrainDead" is a success and gets picked up for more seasons, Robert and Michelle King told the Post that they already have an idea of where they would like to take the series. The married couple said for Season 2 the same characters would leave Washington for Wall Street. "The hard one is the third season, which is supposed to move to Silicon Valley," Robert said. A fourth season would then see the characters in Hollywood.
"BrainDead" premieres Monday, June 13, 2016, on CBS at 10 p.m. EDT.
© Copyright IBTimes 2023. All rights reserved.