'Breaking Bad' Star Aaron Paul Teases Possible Jesse Pinkman Appearance In 'Better Call Saul' Season 2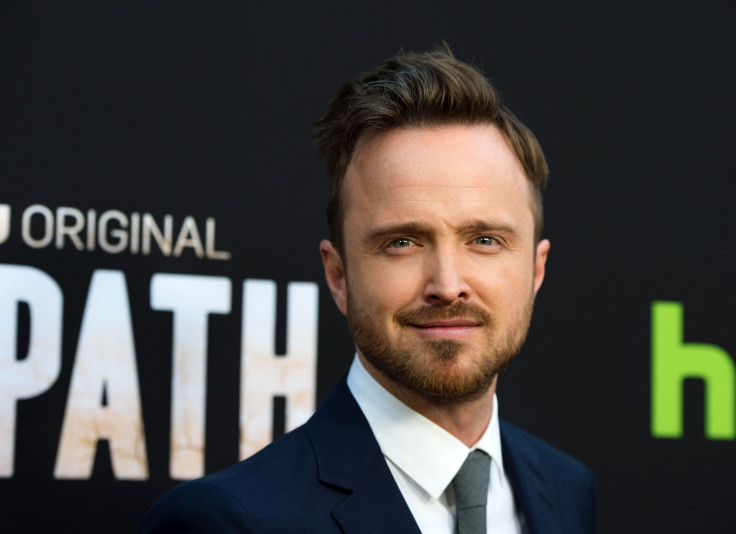 "Better Call Saul" has given "Breaking Bad" fans plenty of moments of nostalgia. In addition to lead Saul Goodman (Bob Odenkirk), characters like Mike Ehrmantraut (Jonathan Banks) and Tuco Salamanca (Raymond Cruz) have appeared in the AMC prequel series. While there have been familiar faces, one fans want to see the most is Jesse Pinkman (Aaron Paul). Paul has said he's open to appearing on the show and on Friday, he teased that it could happen in the near future.
In an interview on Entertainment Weekly Radio, Paul said he doesn't know when Jesse would show up on "Better Call Saul." He then added, "Maybe this season. Who knows? Maybe." Paul has had talks with the producers about an appearance, but said for his character to pop up in the series it would have to fit the show.
"They're not just going to throw Jesse in the mix just so the fans can say, 'Oh, look, it's Jesse walking in the background.' It needs to make sense to the show," Paul said.
Jesse was one of the most beloved characters from "Breaking Bad." He was the partner and cooking assistant to main character Walter White (Brian Cranston). He was also a former student of White's who had failed his chemistry class in the past.
"Better Call Saul" is technically a prequel series to "Breaking Bad," which might cause some problems for a Jesse cameo. Jesse would be younger on the show, so the series would have to figure out a way to make that work if it were to happen.
Saul in "Better Call Saul" was White's attorney in "Breaking Bad." The spinoff series takes place six years before Saul became White's lawyer and it shows him on his rise from being small-time attorney Jimmy McGill to Saul Goodman.
"Better Call Saul" Season 2 airs Mondays on AMC at 10 p.m. EDT. Would you like to see Paul appear on "Better Call Saul"? Sound off in the comments section below!
© Copyright IBTimes 2023. All rights reserved.