BREAKING: Socialists Fail To Form Unity Government In Greece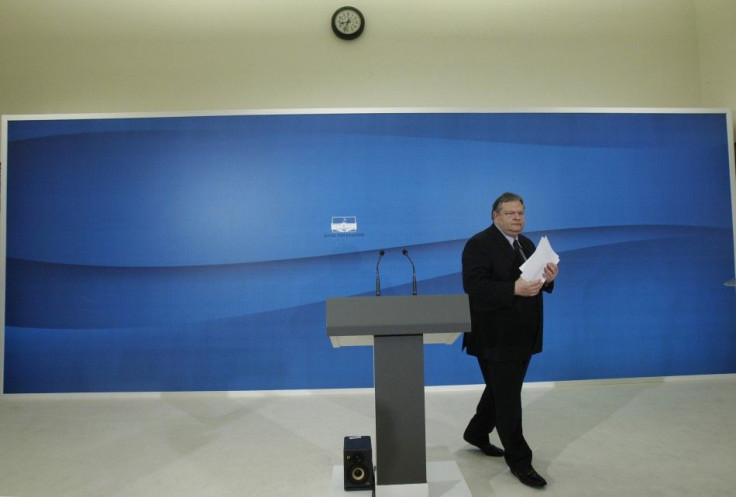 Evangelos Venizelos, the leader of Greece's Socialist Pasok party, failed to form a coalition government, raising the likelihood of new elections next month as the country edges closer to a dramatic exit from the euro zone.
Venizelos will return the mandate to President Karolos Papoulias, a Pasok party official told Reuters.
Now three of Greece's leading parties -- including the conservative New Democracy and the left-wing Syriza party -- have failed to form a new government in the wake of last weekend's fractured parliamentary vote that gave no one party anything close to a majority.
Meanwhile, Papoulias's office said the president will meet Venizelos on Saturday.
Earlier, Alexis Tsipras -- whose party ruled out any austerity measures related to the huge bailouts provided to Greece by the European union and International Monetary Fund -- told reporters he would not join any coalition with Venizelos.
It is not the Left Coalition that has refused this proposal, but the Greek people who did so with their vote on Sunday."
© Copyright IBTimes 2023. All rights reserved.