Brian Laundrie Update: Autopsy Report Reveals Body Was Partially Eaten By Animals
New details emerged about the death of Brian Laundrie on Monday following the release of his autopsy report by the Sarasota (Fla.) Medical Examiner's office.
While officials previously confirmed Laundrie died from a self-inflicted gunshot wound to the head, the autopsy report revealed further details about the state of his body after it was discovered in the Myakkahatchee Creek Environmental Park.
According to the report, Laundrie's body was partially eaten by animals and showed "moderately extensive carnivore activity evidenced by multiple gouging and gnawing marks."
"These areas are consistent with carnivores and/or omnivores including canines such as feral dogs and coyotes along with rodents and raccoons," the report states.
Laundrie's remains included a "right and left scapulae, right humerus, right femur, two tibiae, two fibulae, two clavicles, two pelvic bones, the sacrum, one right ulna, one right radius and multiple ribs."
"Also, multiple fragments of cranium and skull along with a generally intact mandible with attached teeth and the lower aspect of the maxilla with attached teeth are noted. Cervical, thoracic and lumbar vertebrae are also located nearby."
Laundrie's body was initially hidden from investigators for weeks, according to evidence that found it was in approximately three feet of water. His body was discovered on Oct. 21, 2021, near a European American Arms revolver, which had a marking as a .38 special on one side of the barrel and a .357 magnum on the other.
Laundrie disappeared a week after his fiance, Gabby Petito, was reported missing on Sept. 11 by her family. While police didn't officially charge him in Petito's murder when he was alive and missing, the FBI found a notebook near his body in which he claimed responsibility for her death.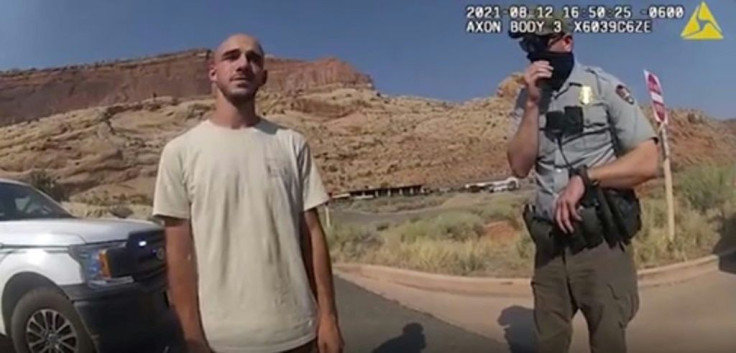 © Copyright IBTimes 2023. All rights reserved.