Brian Laundrie Update: Survival Expert Explains How Gabby Petito's Fiancé Could Survive In Carlton Reserve
KEY POINTS
Gabby Petito's family was asked about Laundrie's wilderness skills on Dr. Phil
Carl Griffin spoke about what Laundrie could be experiencing in the reserve
Laundrie is the only one named as a person of interest in the case
Just as reports surfaced Brian Laundrie's father has arrived near the Carlton Reserve to search for his son, a survival expert has said the former was likely to be alive as long as he knew what he was doing.
Carl Griffin, who teaches survivalist training, explained what it would take for someone to survive for weeks at a time in those conditions, Wink News reported. He said there was a big difference between an experienced camper and an experienced survivalist.
"The first, often experienced camper, will come in with truckloads of supplies," Griffin, who has taught survival skills on his 30-acre ranch in Ocala for decades, explained. "They'll overpack."
Earlier this week, Petito's family was asked about her fiancé's skills in the wilderness when they were interviewed on Dr. Phil.
"I believe he bragged about that; that he's good at that stuff," mother Nichole Schmidt reportedly said on Dr. Phil.
Griffin spoke about the things Laundrie could be experiencing in the reserve.
"The main issue is food, water and shelter," Griffin told Wink News. "He can get by with just a simple poncho. It's one of the things I teach. That's a great shelter, and it's easy; it's lightweight."
"One of the best survival tools you can have is a fishing pole," he added. "He could get more protein from a fishing pole than anything else."
Griffin also said it was not difficult for an experienced survivalist to find medicine or remedies out in the wilderness, but there are many things one need to watch out for.
"He has to know what's deadly, what's poisonous, what not to eat," Griffin said. "Because that's another thing I teach here that's so valuable. Because you never eat a green bean when you're out in the woods. They're usually very toxic and harmful."
Laundrie – who is the only one named as a person of interest in the case – is still unaccounted for. A federal arrest warrant was issued against Laundrie on Sept. 22, but he has not been charged in Petito's death. Laundrie's sister Cassie recently opened up about her brother's disappearance, saying she doesn't know if her parents are involved in any way in the case.
Meanwhile, the Laundrie family's attorney, Steven Bertolino, said his father was asked to "point out any favorite trails or spots that Brian may have used in the preserve."
"Today Chris Laundrie accompanied members of law enforcement into the reserve to show them the trails and places Chris and Brian have hiked and which Brian was known to frequent," Bertolino reportedly said. "There were no discoveries, but the effort was helpful to all."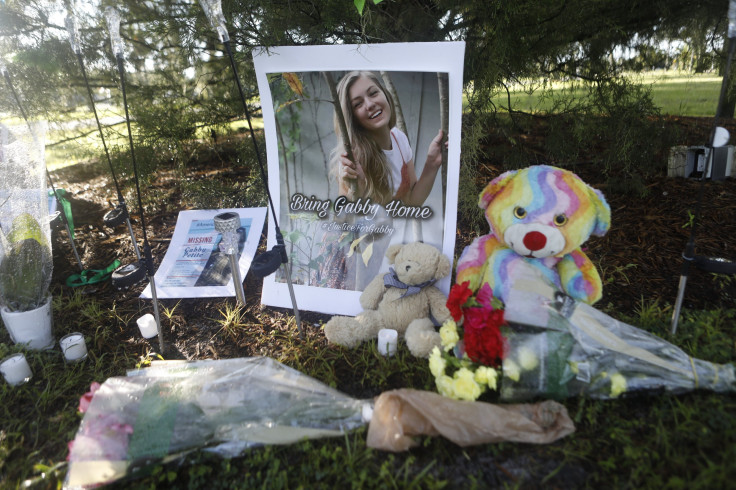 © Copyright IBTimes 2023. All rights reserved.
FOLLOW MORE IBT NEWS ON THE BELOW CHANNELS