Brian Williams 'Banished' To MSNBC? Lester Holt Officially Named Anchor Of 'NBC Nightly News'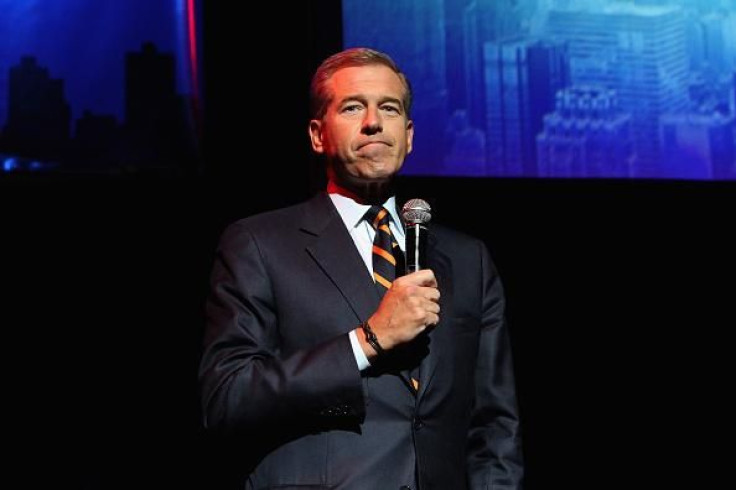 Social media users had one word to describe Brian Williams' reassignment from "NBC Nightly News" to MSNBC: "banished."
Andrew Lack, chairman of NBC News, announced Thursday that Lester Holt will be named permanent anchor of the high-profile evening newscast while Williams, who was suspended four months ago amid questions about his war zone recollections, will join the struggling cable network as an anchor of breaking news and special reports.
A number of Twitter users had fun with the announcement by describing Williams' new gig as the news-industry equivalent of banishment to Siberia:
MSNBC's ratings challenges have been well-documented over the last year and a half, with the network routinely placing fourth in cable news behind Fox News, CNN and HLN. In April, MSNBC had its lowest-rated month in almost a decade, as TV Newser reported, averaging about 510,000 total viewers in prime time.
"Nightly News," by contrast, averages about 10 million viewers on a good night, and Holt has been holding his own as temporary anchor despite the program occasionally being dislodged from the No. 1 spot by ABC's "World News Tonight."
According to NBC, Lack and Steve Burke, chief executive of NBCUniversal, made the decision to reassign Williams after an internal review revealed that Williams had, on a number of occasions, overstated or misrepresented his role and experiences while covering events in the field. The falsehoods came to light after veterans challenged his account of being in a military helicopter shot down by rocket fire over Iraq in 2003.
In his new assignment, Williams will work with Mark Lukasiewicz, senior vice president of special reports for NBCUniversal News Group, who will "help lead a team to strengthen MSNBC's daytime coverage by further leveraging NBC News' expertise in breaking news." As Politico reported in March, MSNBC has been facing a shakeup of sorts in an effort to boost its sagging viewership. The channel that found a niche in the mid-2000s as a left-leaning yin to Fox News' yang is now said to be dedicating more resources to hard news and original reporting.
The 56-year-old Holt has been a television news reporter for 34 years and joined NBC in 2000, the network said. Williams, meanwhile, still has his share of dedicated supporters who say he should return to the anchor's chair.
In a statement Thursday, Lack said Williams now has the chance to earn back the public's trust. "His excellent work over twenty-two years at NBC News has earned him that opportunity," he said.
Williams will appear in an interview with Matt Lauer of the "Today" show on Friday morning and on "Nightly News" on Friday evening.
Christopher Zara is a senior writer who covers media and culture. News tips? Email me. Follow me on Twitter @christopherzara.
© Copyright IBTimes 2023. All rights reserved.