Bristol Palin Shares New Photo Of Her Smiling Daughter Sailor Grace On Instagram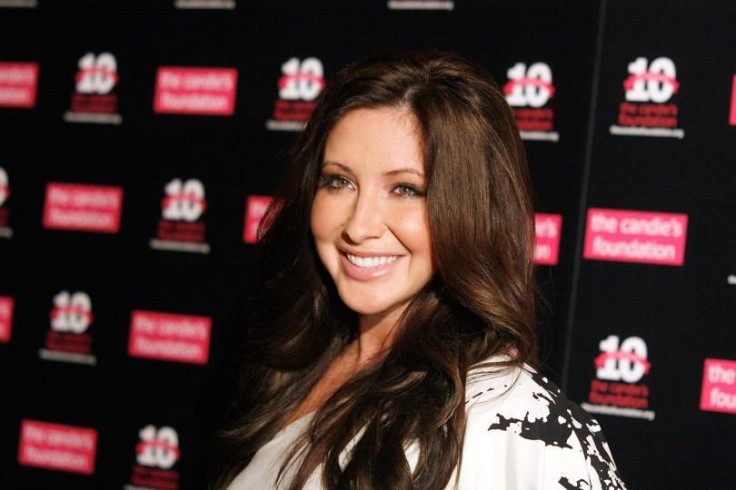 Smile for the camera, Sailor Grace! On Wednesday, Bristol Palin shared a sweet photo of her newborn with her thousands of followers on Instagram.
"So in love," she captioned the adorable image. In the picture, Palin captures the faint smile of her daughter who can be seen swaddled in a cozy white and gray blanket.
But this isn't the first photo that the daughter of Republican vice-president nominee Sarah Palin shared of Sailor on social media. On Christmas Eve, Palin gave her fans an early holiday treat when she released an intimate image of herself holding her newborn baby at the hospital.
"My sweet Sailor Grace was born yesterday, our family couldn't be more complete," the 25-year-old mother of two gushed about the arrival of her little girl.
Palin first announced that her son Tripp, who was born in 2008, was going to become a big brother in a blog post in June. In the announcement, which was posted to the religious website Patheos, Palin revealed that she understood fans might be "disappointed" with her decision to have her second child out of wedlock — but she promised that regardless of her marital status, her "little family" would always come first. (Two months before Palin's pregnancy announcement, she and her fiancé Dakota Meyer called off their wedding.)
"I wanted you guys to be the first to know that I am pregnant," she said. "Honestly, I've been trying my hardest to keep my chin up on this one."
Despite opening up to her fans about her pregnancy, Palin remained tight-lipped regarding the identity of the father. Many, however, suspected it was her ex-fiancé Meyer. But it wasn't until after the birth of Palin's second child did fans learn who Sailor's dad is.
On Dec. 24, Meyer shared an image of the newborn child, confirming he was the father: "Best Christmas present ever!! I couldn't be more proud of this little blessing."
© Copyright IBTimes 2023. All rights reserved.