Brite Harbor Caesar Dressing Recall 2021: Packaging Error Prompts Anchovy Allergy Alert
KEY POINTS
Litehouse is voluntarily recalling its Brite Harbor Caesar Dressing & Dip pillows
The front of Caesar dressing's pack is labeled Caesar, but the back label is for Blue Cheese
The packaging error risks allergic reactions in people sensitive to anchovy or fish
The company Litehouse is recalling 225 cases of 1.5-ounce "Brite Harbor Caesar Dressing & Dip" because it may contain undeclared anchovies.
According to the recall notice on the Food and Drug Administration (FDA) website, there was a packaging error that led the pouches to be labeled Caesar in front but Blue Cheese at the back. Because of the error, the labels at the back of the affected product, which can be found on the FDA website, do not list anchovy as one of the ingredients because they are for Blue Cheese Dressing.
As such, there is a risk for people who have anchovy or fish allergy to experience an adverse reaction if they consume the affected product.
The recall affects one production day from one manufacturing location, the company said, and the affected products were distributed in Idaho, Oregon, Utah and Washington. The affected Caesar salad dressing pouches can be identified by the 'Best Used By' date and lot code at the back: 03 071321 16002 60/1.5 oz Brite Harbor Caesar.
"No other code dates of this product or any other Litehouse products are involved in this recall," the company said, noting that no illnesses related to the recall have been reported to date.
Anchovy/Fish Allergy
According to the American College of Allergy, Asthma & Immunology (ACAAI), allergies to finned fish such as anchovy is actually a frequent cause of anaphylaxis, a potentially life-threatening allergic reaction that can send the body into shock.
What's more, unlike other allergies that typically appear in childhood, fish allergies tend to appear in adulthood, with 40% of people with fish allergies reportedly having no issues with fish until they became adults.
It's also worth noting that fish tends to be present in certain products even though it's not as obvious. According to Food Allergy Research & Education (FARE), Caesar salad and Caesar dressing are among the products that unexpectedly contain fish, along with Worcestershire sauce, barbecue sauce, bouillabaisse and certain Asian cuisines.
This makes it all the more important for people with fish allergies to be aware of the ingredients of the food they are consuming.
"Allergens are not always present in these foods and products, but fish can appear in surprising places," FARE said. "Again, read food labels and ask questions if you're ever unsure about an item's ingredients."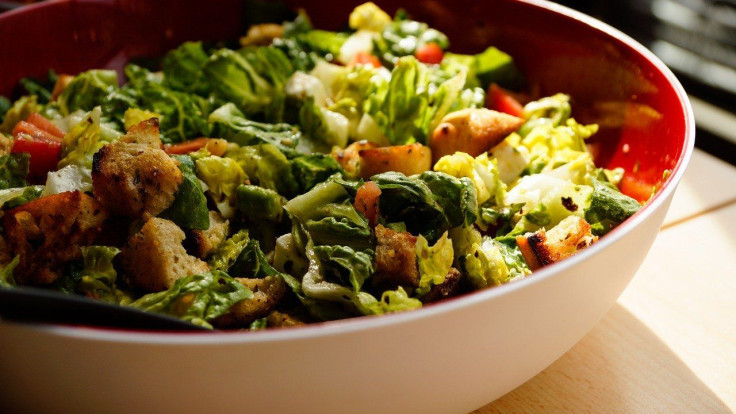 © Copyright IBTimes 2022. All rights reserved.
FOLLOW MORE IBT NEWS ON THE BELOW CHANNELS