British Singer Ed Sheeran Earns $2,800 A Day, New Reports Say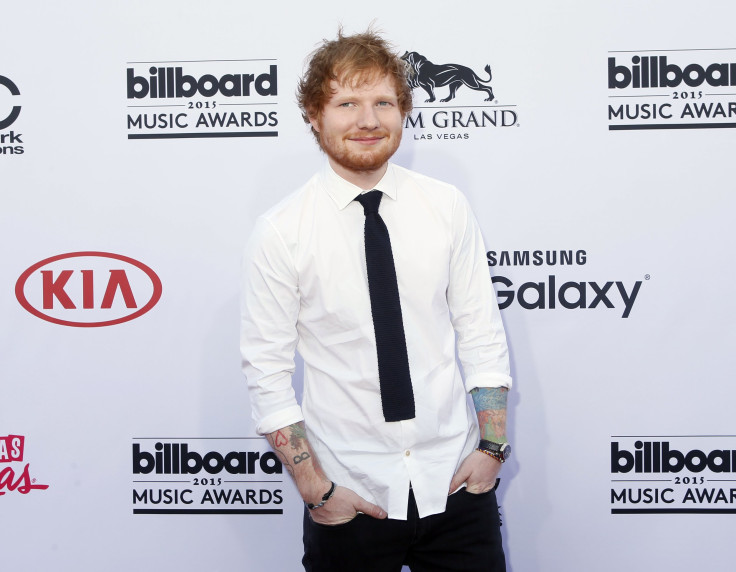 British singer Ed Sheeran earns a whopping 15,000 pounds ($2,800) a day, according to newly released account figures from Britain's Companies House.
The flame-haired singer made a staggering 5.6 million pounds ($8.6 million) in pre-tax profits last year, which amounts to 15,560 pounds ($2,800) a day, the government organisation revealed. According to Mirror UK, the "Thinking Out Loud" singer made 2.9 million pounds ($4.5 million) in the year ending December 2013, meaning the actor almost doubled his income in 2014.
Huge chunk of Sheeran's earnings came from his last year's constant touring, including three nights at Wembley Stadium and two at Dublin's Croke Park. His latest album, "X," was also a chart topper in both the U.S. and the U.K.
"Ed is one of the hardest-working musicians in the business. He's played a staggering number of tour dates in the past year or two," a source close to the singer told The Sun newspaper.
"This figure is a glimpse of what he's earned from X and his tour. This time next year these figures -- which are already huge -- will be even bigger," the source added.
The 24-year-old is also the founder of Gingerbread Man Records Limited, a subsidiary of Warner Music, which showcases talented emerging acts. He is also a director of a similar firm Sidewind Limited, where he spots new talents and readies them for future.
"I've always loved endorsing acts from the very beginning and I get to work with artists I truly believe in," the singer said at the time of release of his new label, according to Digital Spy.
Sheeran is not the only celebrity who took home a huge amount of money from his earnings. According to Forbes magazine, Canadian pop star Justin Bieber earned $219,000 a day in 2014 while Queen Bey Beyonce took home a whopping $115 million, or $315,000 a day.
© Copyright IBTimes 2023. All rights reserved.