Ed Sheeran Lands No. 1 Spot At Billboard's Artist 100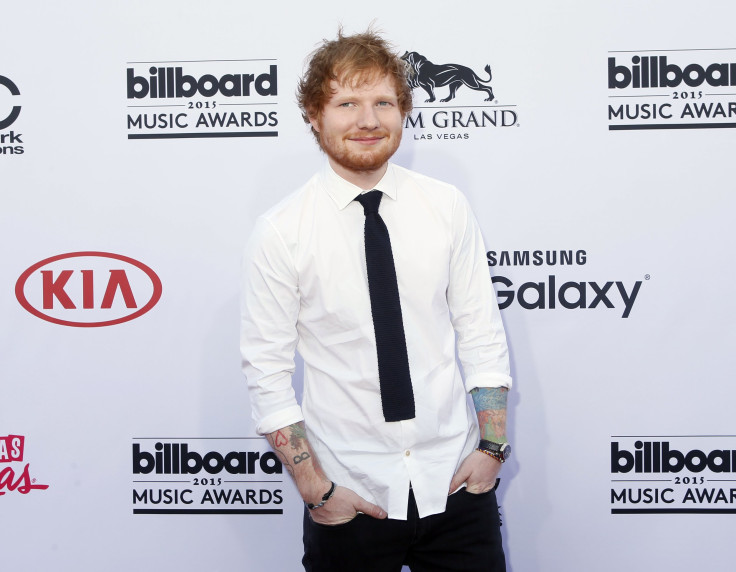 Ed Sheeran finally made it to the top spot of Billboard's Artist 100 for the week, ending Sept. 5, 2015. Sheeran is the newly crowned top musical act in the United States, stated Billboard, with the singer jumping from number 7 to number 1 on the Billboard's Artist 100 chart for the week.
This is reportedly the first time that the British singer was ranked number one, although Sheeran has been in the top 20 since July 19, 2014.
In tracking the musicians' progress for the Artist 100 chart, Billboard reportedly uses several measures such as the artists' activity across Billboard's most influential charts, which include the Billboard Hot 100 songs chart, Top Album Sales and the Social 50. Apart from those metrics, the Artist 100 chart also takes note of album and track sales, radio airplay, as well as streaming and social media fan interaction in order to identify artists who would make it to the list.
Meanwhile, the "Thinking Out Loud" crooner has surged to the top spot and had 94 percent gain in overall activity, according to Billboard. Sheeran's album sales reportedly saw a 339 percent increase as the singer's 2014 album "X" jumped to the number 2 spot in Top Album sales, according to Nielsen Music.
Sheeran overtook Taylor Swift, who landed at number four of the Artist 100 chart. Other artists in the top 5 include Luke Bryan, The Weeknd and Drake, who nabbed spots 2, 3 and 5, respectively.
Sheeran recently unveiled his new record label named "Gingerbread Man Records," which is a subsidiary of Warner Music UK, Music Week reported. Sheeran shared how "extremely excited" he was to start his own label, and it was a project that the singer "has been planning for some time."
The musician has reportedly signed up his first artist, British singer Jamie Lawson, who is best known for his hit single "Wasn't Expecting That."
© Copyright IBTimes 2023. All rights reserved.