Britney Spears' 'Accident': How She Managed To Send Her Gym Up In 'Flames'
Britney Spears frequently posts videos of herself working out or dancing on her social media. However, you may have noticed that it's been a while since those videos have taken place in her home gym. Well, as she revealed in a Wednesday Instagram post it's because she burned it down.
"I'm in my gym right now. I haven't been in here for like six months because I burnt my gym down, unfortunately," she explained in the video. "I had two candles and ... one thing led to another and I burned it down."
The "Toxic" star then proceeded to explain that she was finally back in the room before showing off a new set of weighted exercises.
"I'm in here and I only have two pieces of equipment left, and I'm going to show you guys what I do during this time."
Spears provided more information about the incident in the caption of the post, which had received over 3.5 million views at press time.
She wrote:
"It was an accident ….
but yes …. I burnt it down [monkey covering his eyes emoji]. I walked past the door to the gym and flames [four fire emojis] BOOM !!!!!! By the Grace of God the alarm [siren light emoji] went off after that and yippy hoorah nobody got hurt [prayer hands emoji]. Unfortunately now I have only two pieces of equipment left lol and a one-sided mirror gym [three eye-rolling smiley emojis]!!!!! But it could be much worse so I'm grateful. Pssss I like working out better outside anyways [ five pink flower emojis] !!!!"
As previously reported, this isn't the first time the singer has had some trouble while trying to stay active. Spears' boyfriend Sam Asghari 26, shared a cheerful photo of him with Spears in the hospital after she injured her foot while dancing in February.
"When you break something it tends to heal stronger specially when you're my girl," the fitness guru wrote. "My lioness broke her metatarsal bone on her foot doing what she loves which is dancing. Wishing her the best recovery so she can jump, run, and dance her butt off."
The singer has also been in the news recently due to her extended conservatorship. Spears, who has been under the protective measures since 2008, is powerless when it comes to finances and major decisions. Due to the coronavirus pandemic, the court was forced to reschedule the hearing that could potentially remove the order for July 22. Unfortunately, this also means that all temporary orders have been extended until Aug. 22.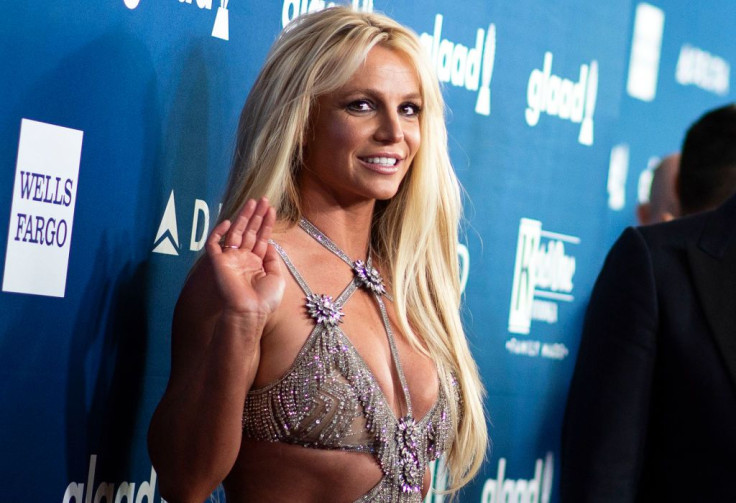 © Copyright IBTimes 2023. All rights reserved.