Britney Spears Responds To Ex-Husband's Claim Their Sons Have Chosen Not To See Her: 'Hurtful'
KEY POINTS
Britney Spears said she was concerned that ex-husband Kevin Federline cited her Instagram posts as the reason her sons allegedly chose not to see her
The singer claimed her mom Lynne Spears advised her to give her children to their dad but did not provide more details
Federline alleged in an interview that their kids find her social media content, which includes racy photos, "tough" to deal with
Britney Spears has broken her silence on her ex-husband Kevin Federline's claims about her relationship with their sons in a new interview.
The professional dancer claimed to ITV News in a soon-to-be televised interview that their sons Sean Preston Federline, 16, and Jayden James Federline, 15, have chosen not to see their mom, according to excerpts published by Mail on Sunday. Spears' ex-husband also claimed that their children last saw the "Toxic" singer a few months ago and that it was their choice not to attend her wedding to Sam Asghari in June.
"It saddens me to hear that my ex-husband has decided to discuss the relationship between me and my children. As we all know, raising teenage boys is never easy for anyone," Spears wrote via her Instagram Stories Saturday.
"It concerns me the fact that the reason is based on my Instagram," she continued, referencing Federline's claim that their kids find her social media content, which includes racy photos, "tough" to deal with. "It was LONG before Instagram. I gave them everything. Only one word: Hurtful."
The pop superstar went on to claim that her mom Lynne Spears advised her to give her children to their dad but did not provide more details.
Spears' sons live with their father, his wife Victoria Prince and the couple's two daughters Jordan, 11, and Peyton, 8, E! News reported. In 2018, the former couple adjusted their custody arrangements, granting Federline custody of Sean and Jayden 70% of the time, up from 50%.
Spears followed up her original message with a post shared on her Instagram page. which read: "I'm only human and I've done my best ... I honestly would like to share my TWO CENTS!!!!! I daringly would like for the Federline's [sic] to watch the BIG BOOTY VIDEO!!! Other artists have made much worse when their children were extremely young!!!!!"
The singer continued, "During my conservatorship, I was controlled and monitored for nearly 15 years. I needed permission just to take Tylenol!!! I should embark on doing WAAAY more than going topless on the beach...like a baby!!!!! I'm not surprised that just as my family did their share of interviews, they will too. I'm not surprised at all with their behavior and their approach to what I've had to deal with!!!"
Spears' friend Paris Hilton left a message of support for the "Lucky" singer in the comments section of the post, writing: "Love you, Angel. So sorry you have to go through this. Sending you so much love and support."
In his interview, Federline claimed that their teenage sons felt increasingly uncomfortable with what they witnessed during their visits to Spears' home. He did not provide more details, claiming he didn't want to embarrass his ex-wife.
"There were a lot of things going on that I didn't feel comfortable with," he said.
Federline also said he has had a hard time explaining Spears' decision to post nearly nude photos online to his two sons.
"'Look, maybe that's just another way she tries to express herself,'" the father of six explained as what he has said to his sons. "But that doesn't take away from the fact of what it does to them. It's tough. I can't imagine how it feels to be a teenager having to go to high school."
Federline shared during the interview that his two kids with ex Shar Jackson, Kori, 20, and Kaleb, 18, are frequent visitors to his home with Victoria and that all six of his children are very close.
Spears and Federline were married from 2004 to 2007. The "Baby One More Time" hitmaker was also previously married to Jason Alexander in 2004. However, her first marriage lasted only 55 hours.
Alexander attempted to crash Spears' wedding to Asghari in Los Angeles on June 9. Despite the disturbance, the couple went on to tie the knot that day in front of about 60 guests — including celebrity pals Madonna, Hilton, Kathy Hilton and Drew Barrymore.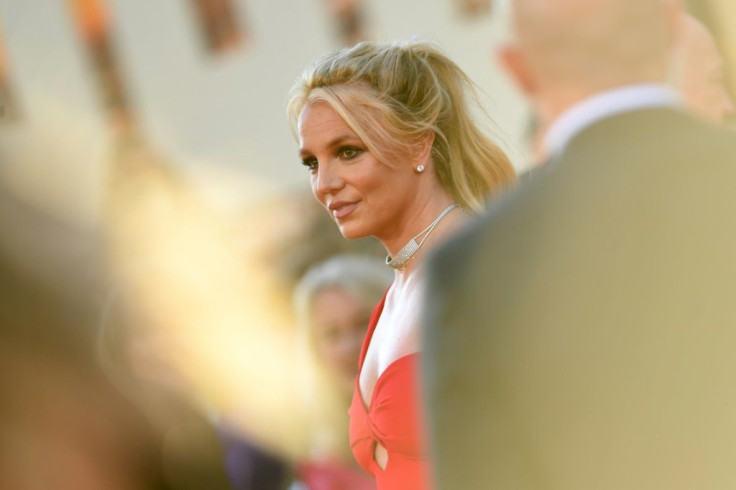 © Copyright IBTimes 2023. All rights reserved.
FOLLOW MORE IBT NEWS ON THE BELOW CHANNELS