Britney Spears' Ex-Husband Kevin Federline Claims Jamie Spears 'Saved' Singer's Life
KEY POINTS
Kevin Federline believed the conservatorship saved Britney Spears despite her acting against it and having it terminated in November
Spears' ex-husband was open to welcoming Jamie back into his sons' lives even if the latter filed a restraining order against him in 2019
Federline extended his warmth to all of Spears' family members while she remained estranged from them since her conservatorship battle


Kevin Federline shared his opinion on Britney Spears' battle with her dad Jamie Spears' conservatorship.
In a series of exclusive interviews airing on ITV this week, Federline spoke about several things concerning his ex-wife, including her 13-year conservatorship that got terminated in February.
As Federline weighed in on the issue, he claimed that putting the "Toxic" singer on a conservatorship was a way to save her. He was convinced that the Spears' patriarch had the best intention for his daughter.
"I saw this man that really cared, and really cares about his family and wanting everything to be OK. When Jamie took over, things got into order. He saved her life," Federline said in an excerpt obtained by Daily Mail.
Federline and Spears share two sons Sean Preston, 16, and Jayden, 15. The professional dancer acknowledged that their sons grew up against the backdrop of the conservatorship, and it had increasingly become difficult for him to explain it to them.
"They've had a lot of questions about it," Federline added. "I don't know that I can answer all of them for them, but I just tried to explain to them that your mom needed help, you know, and the people were in play to try to make that happen, to make it better."
While Federline supported Jamie in terms of the controversial conservatorship, he also experienced hiccups with his former father-in-law. In 2019, he took a restraining order against Jamie for an alleged altercation involving one of his sons.
The restraining order is about to expire, and Federline is open to reconnecting Jamie with his grandsons.
"I would absolutely welcome Jamie Spears back in the boys' lives," Federline said. "Especially if that's what the boys wanted. I don't have any hard feelings towards Jamie Spears. People make mistakes. I feel bad for him. I feel like he's been put through the wringer."
Spears' second husband extended his warmth to the rest of her family, including her mom Lynne, whom the boys called "memaw," sister Jamie Lynne, and brother Bryan, who lives not far away from Los Angeles. According to Federline, his two sons with the pop princess are close to all of them, as is his wife, Victoria.
"Family is supposed to stick together, and just because they're not my immediate family, you know, they're my sons', my kids' immediate family," Federline added. "They love their memaw. My priority has always been: it is about what is good for the boys."
Spears remained estranged from all of her family members. None of them attended her wedding to Sam Asghari in June because she didn't invite them. However, her mom commented on one of her wedding posts on Instagram, expressing her joy for the singer.
"You look radiant and so happy!" Lynne wrote. "Your wedding is the 'Dream' wedding! And having it at your home makes it so sentimental and special! I am soooo happy for you! I love you!"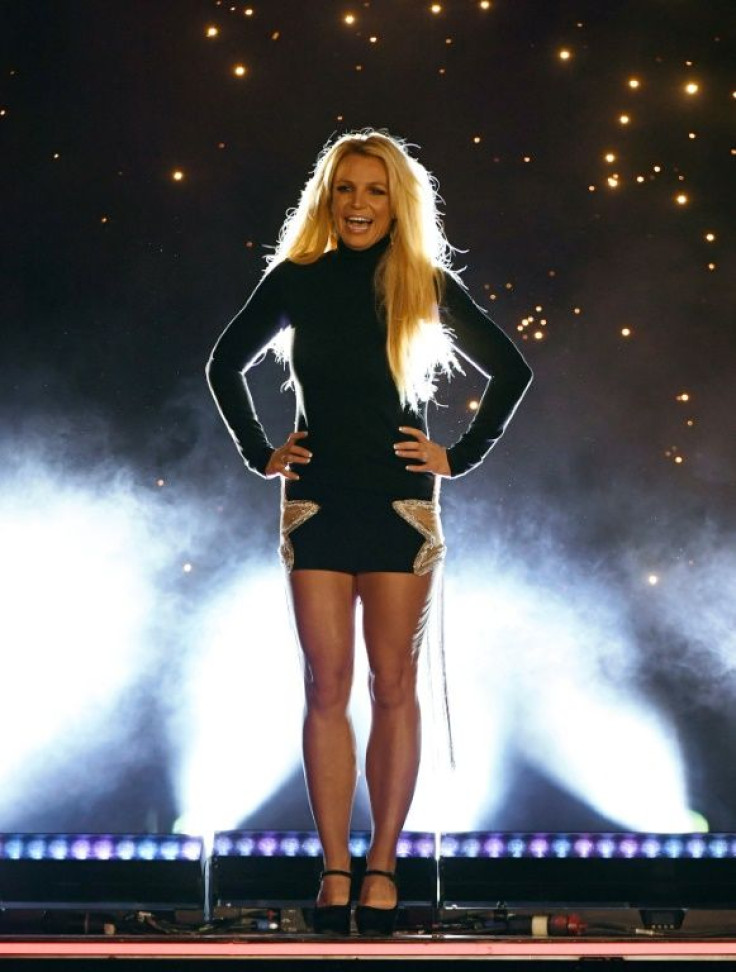 © Copyright IBTimes 2023. All rights reserved.