Britney Spears Shares Concerns On New Pregnancy, Says 'Sex Is Great When You're Pregnant'
KEY POINTS
Britney Spears uploaded screenshots of a lengthy message she wrote on her notes app
"I'm so scared to make a mistake…Will I be thoughtful enough???": Spears
She is now enjoying the "little things" she was not able to during conservatorship
Shortly after announcing her pregnancy, Britney Spears shared her fears about motherhood and the list of things she is enjoying while being pregnant, including "great" sex.
In a lengthy message uploaded to her Instagram page on Thursday, the 40-year-old mother of two began by discussing her newfound love for makeup and then moved on to the topic of her new pregnancy and fears as a mom.
The "Toxic" singer also reflected on her experience attending to her son Jayden while he was sick. She said, "My thought this morning was 'I'm so scared to make a mistake…Will I be thoughtful enough??? Will I be instinctive enough?"
The pop star, who is expecting a baby with boyfriend Sam Asghari, 28, also revealed how the media "destroyed" her during the time she was a young mom.
"I'm no saint but the media destroyed me when I first became a mother. My first record came out when I was 16 and I got pregnant at 24…I was a baby raising 2 babies with 17 cars outside my house!!!! I didn't know how to play the game," she said, adding, "I was clueless."
The message was written on the notes app of Spears' phone which she snapped and uploaded to Instagram. The "I'm A Slave 4 U" recording artist also announced her plans of expressing her thoughts and feelings during her pregnancy.
"The media has always been EXTREMELY rude to me. So I woke up this morning saying to myself 'do I need a podcast during this pregnancy or therapy? Something to declare all these crazy mixed emotions and hormones."
Spears also said she is now finding happiness in the "little things" that she missed while she was under the 13-year conservatorship which ended in November 2021. "It's time for me to indulge in thinking … books … makeup … classic movies … great conversations," she wrote.
Spears also revealed she is having "the best sex ever" while expecting her third baby, adding, "Sex is great when you're pregnant."
Her post has been liked over 330,000 times with many of her supporters trooping to the comments section and urging her to do the podcast.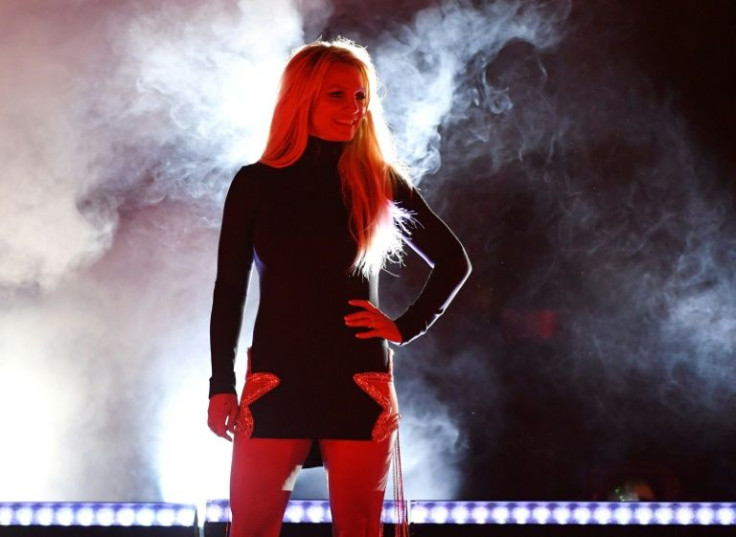 © Copyright IBTimes 2023. All rights reserved.