Britney Spears Wants Her Family 'In Jail' For Conservatorship: 'It Was Demoralizing And Degrading'
KEY POINTS
Britney Spears hinted at a tell-all interview with Oprah Winfrey in a new Instagram post
She said her family, including her "church-going mother," should be in jail for their roles in her conservatorship
Spears' fans were supportive of her and happy to see her speaking for herself after her conservatorship's termination
Britney Spears said her family should face consequences for their involvement in her 13-year conservatorship.
The pop superstar, 39, is finally free to make her own medical, financial and personal decisions for the first time in nearly 14 years after a Los Angeles judge agreed to terminate her conservatorship Friday.
On Wednesday, Spears spoke out against her family members on Instagram, saying they "should all be in jail" for their roles in establishing the strict conservatorship maintained by her father, Jamie Spears.
In a lengthy note accompanying a video — in which she thanked #FreeBritney supporters for saving her life — the singer initially hinted at a tell-all interview with Oprah Winfrey in the future, though she noted that it would be "embarrassing" to talk about allegedly never having "seen cash" and not being able to drive her own car. She then went on a tirade about her family.
"…but honestly, it still blows my mind every day I wake up how my family and the conservatorship were able to do what they did to me … It was demoralizing and degrading!!!!" Spears wrote.
She continued, "I'm not even mentioning all the bad things they did to me, which they should all be in jail for … Yes, including my church-going mother!!!!"
Spears added that she is used to "keeping the peace" for her family and "keeping my mouth shut."
"But not this time," she said. "I have NOT FORGOTTEN and I hope they can look up tonight and know EXACTLY WHAT I MEAN!!!!"
After being freed from her conservatorship, Spears said she's looking forward to having "the keys to my car and being able to be independent and feel like a woman."
The "Toxic" hitmaker also said she plans to become an advocate for those who are living under abusive conservatorships. "Hopefully my story will make an impact and make some changes in the corrupt system," she said.
Fans and followers of Spears expressed their support to her in the comments section, with many saying they were glad that she's now able to share more details about her experience.
"BEING ABLE TO BUY CANDLES! Britney, we love you so much, and I am so happy for you," one fan wrote.
"Congratulations for every single minute and moment from here," singer Duffy commented.
"Selling Sunset's" Christine Quinn wrote, "There is a special place in hell for EVERYONE involved in this nightmare you were living. Now is the time to embrace your life and be grateful to experience all the things you love. Surround yourself with people who love you. Including all your fans. We are here for you, and can't wait to watch you blossom into the woman you ARE and have ALWAYS deserved to be."
Meanwhile, an unnamed insider told Page Six that Spears' mom, Lynne Spears, attempted to reconnect with her daughter a few weeks before her conservatorship ended. However, the "furious" singer refused to talk to her mother or let her into her house, the source claimed.
Spears expressed her dismay toward her mom in a since-deleted post on Instagram, blaming Lynne for ruining her life.
"My dad may have started the conservatorship 13 years ago ... but what people don't know is that my mom is the one who gave him the idea!!!! I will never get those years back," the singer wrote. "She secretly ruined my life."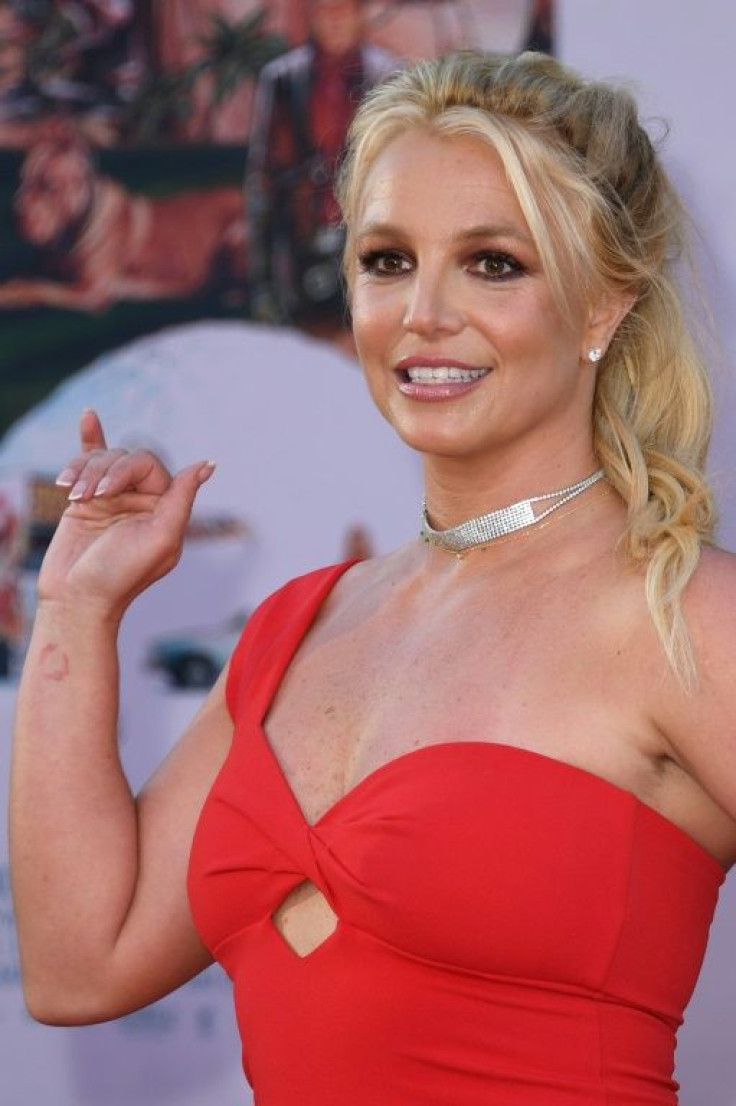 © Copyright IBTimes 2023. All rights reserved.