Brittany Daniel Reveals Twin Sister Donated Her Egg So She Could Experience 'Beautiful' Motherhood
Actress Brittany Daniel has revealed that she experienced motherhood using her twin sister Cynthia's donor egg after cancer made it impossible for her to get pregnant.
"For now, new motherhood is 'beautiful,'" Brittany said in an interview with People. "It's better than I ever thought it could be. My sister made my dreams come true."
Brittany was diagnosed with stage IV non-Hodgkin's lymphoma in 2012 which required her to undergo intense chemotherapy sessions. After her recovery, she thought she had a "new lease on life" and she was ready to start her own family.
However, her fertility specialist told her that chemotherapy had diminished her egg reserve and made the possibility of her getting pregnant unlikely. After discussing with Cynthia's husband, "Yellowstone" actor Cole Hauser, Brittany approached her sister and opened up about the idea of egg donation to which Cynthia happily agreed. "Words cannot express how grateful I am to her," the 45-year-old "White Chicks" star told the outlet.
Brittany married broker associate Adam Touni in 2017 and experienced three unsuccessful attempts on pregnancy using In vitro fertilization (IVF). The actress admitted feeling "scared" motherhood was not going to happen for her. "I thought I might have to wrap my head around not being a mom in this lifetime. I fought so hard to get there, and I was so scared it wasn't going to happen," she said.
But the couple turned to surrogacy using Cynthia's egg. In October 2021, Brittany and Touni welcomed their daughter, Hope Rose.
"I saw it as such a simple gift I could give to her," Cynthia told People. "I know Brittany would do it in a split second for me. And we've always shared everything, so why not this?" Cynthia also recalled being flooded with emotions when she first saw Hope. "But I just felt like the aunt. And that is really special."
Brittany said she and Cynthia are so "intertwined," adding: "Everything that's hers is mine and everything that's mine is hers." The new mom also told the outlet that she is considering having another baby using Cynthia's egg in the future.
Brittany rose to fame alongside Cynthia when they starred in the hit 90s TV series "Sweet Valley High." Based on the young adult book series of the same name by Francine Pascal, the series followed the lives of the Wakefield twins as they navigate high school life in California.
See Cynthia talk about her feelings in helping her sister become a mom in this video shared by People:
"This is just a simple thing that you can do for someone like if it's a friend or a family member; it really was a simple procedure that I had to do - to give life for Brittany's baby," Cynthia says at the beginning of the clip. "I've been dying for her to have a baby...I feel like for 10 years, we've been hoping for something like this. I just feel so blessed to be able to help my sister make her dreams come true," she adds.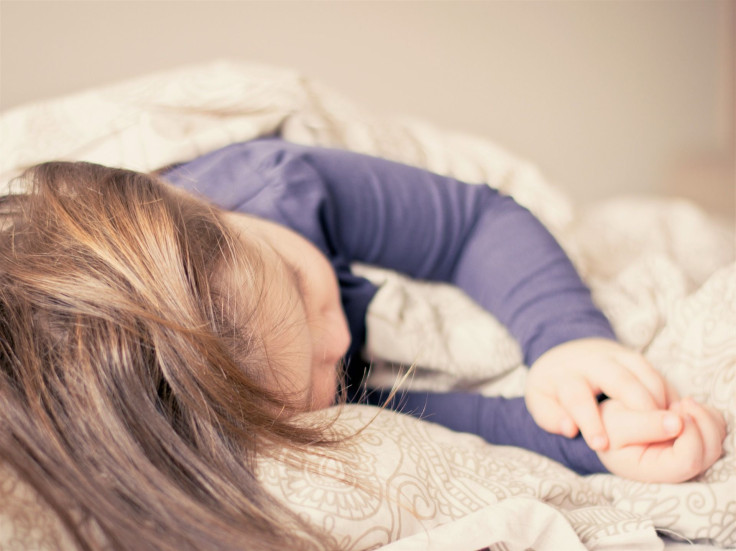 © Copyright IBTimes 2023. All rights reserved.