Brody Jenner Makes Snarky Comment After Rob Kardashian And Blac Chyna Cancel Club Appearance Following Baby News; Report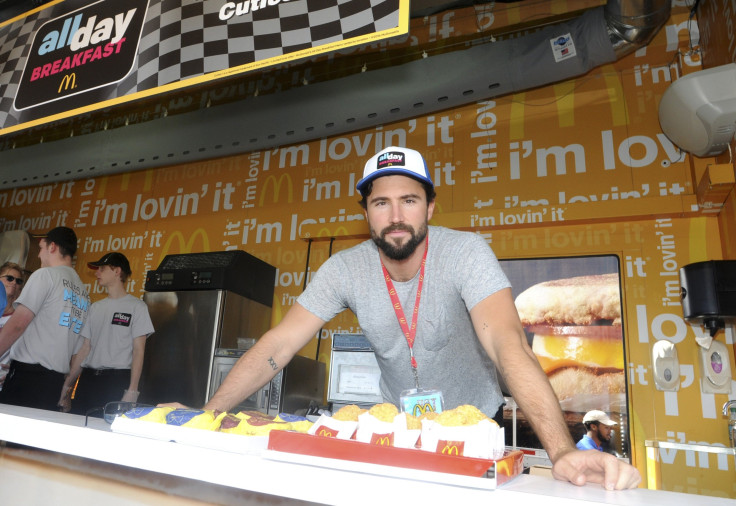 Could there be some bad blood brewing between the Jenners and Kardashians? Brody Jenner, who is the Kardashian siblings' former step-brother, seemed to lash out at Rob Kardashian and his pregnant fiancée Blac Chyna after they canceled two club appearances.
Chyna and Rob were supposed to host at The Pool After Dark in Atlantic City, New Jersey, Saturday and at a club in Los Angeles on Friday. But the pair pulled out of both gigs at the last minute. E! Online reports that The Pool After Dark told fans Chyna and Rob weren't showing by posting a photo of the model and writing in the caption: "Uh Oh a ChyRo No Show!"
The outlet reported that Jenner commented on the club's post, writing, "That's what you guys get for hiring those 2… Sorry not sorry." He eventually deleted his comment.
It's not clear why the 32-year-old seems to have some hostility toward Chyna and Rob, but the Kardashian family and his half-sisters, Kylie and Kendall Jenner, didn't publicly congratulate him on his recent engagement. Jenner announced Friday, the same day Rob's baby news broke, that he had proposed to Kaitlynn Carter. "On May 4 2016, I got engaged to my lover and my best friend, @kailtlynn carter," he captioned a picture of her kissing his cheek. "I couldn't be more in love with this woman, and I can't wait to spend the rest of my life with her."
According to the Mirror, Chyna didn't show up to her appearances because she was suffering from morning sickness. As previously reported, the 27-year-old model and Rob, 29, recently announced that they are expecting their first child together.
On Saturday, Chyna took to Instagram to explain what happened. "Sorry LA & Atlantic City," she wrote in a now-deleted post. "I really wasn't feeling well LAST night which fell over to this MORNING causing us to miss our flight. Rob and I want to apologize for missing these events for we were looking forward to them as well, but new dates are coming soon!"
© Copyright IBTimes 2023. All rights reserved.