Brooks Ayers Denies Claims He Physically And Verbally Abused 'Real Housewives Of Orange County' Star Vicki Gunvalson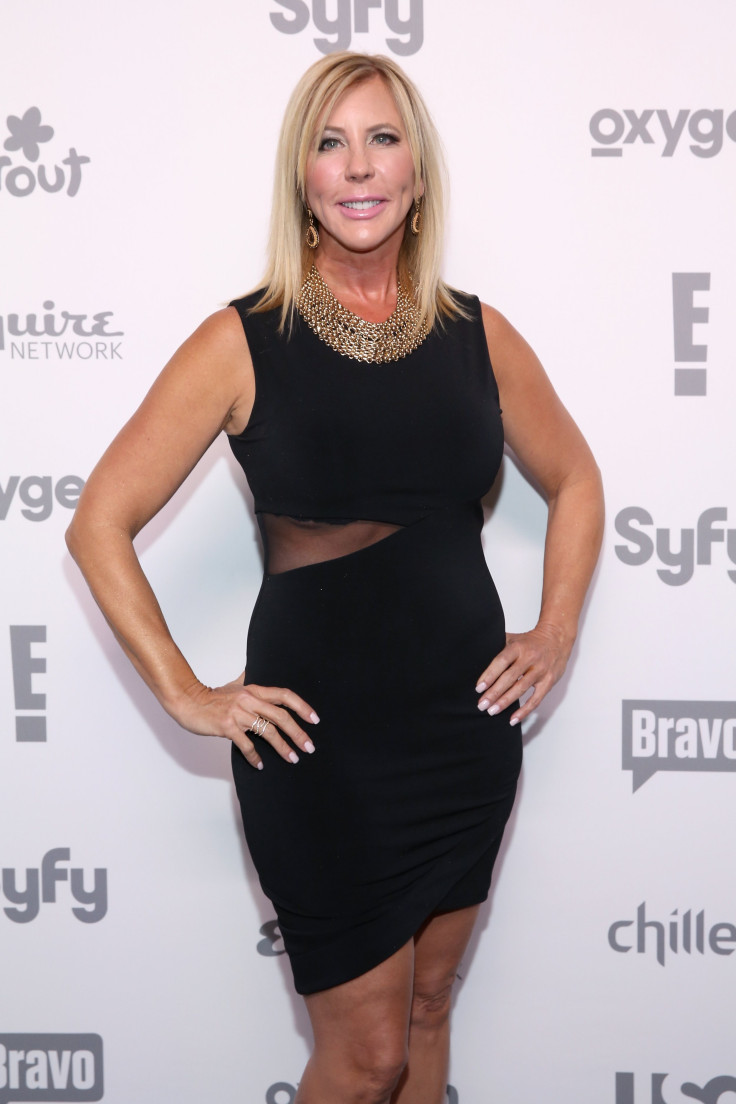 Brooks Ayers is on a mission to clear his name and he won't stop until any and all rumors surrounding him and his former relationship with Bravo's "The Real Housewives of Orange County" star Vicki Gunvalson are debunked. During the recent third and final installment of the "RHOC" Season 10 reunion special Vicki, 53, claimed Brooks was physically and verbally abusive during their relationship, an allegation he claims is completely false.
In an interview with E! News on Tuesday, Brooks denied Vicki and her daughter Briana Culberson's claims he violently shook her during a party. He told Melanie Bromley, who was conducting the interview, that the pair did attend the party in question and "get into an argument," but said none of the cast members were there. Brooks claimed Briana, 28, ho has never liked him, was exaggerating and using her platform as a reality star to make him look bad. He said he has never been accused of domestic violence until now.
"I've never shaken Vicki where her head was going back and forth like that. We were at a party, at a mutual friend's house -- none of the cast members [were there] and years ago," he said. "Again, I haven't seen Briana in three and a half years so this is years ago. If it was that exaggerated, don't you think she would have used her platform to share that then as well? She doesn't and she did now and it makes me sad. I've never had a domestic abuse accusation or file against me."
During the "RHOC" reunion special finale host Andy Cohen, backed by the cast, fired off several questions about Brooks in an attempt to delve deeper into his suspicious cancer diagnosis, which was a main storyline in Season 10. Vicki claimed her former boyfriend never presented her with enough evidence as to whether he did or did not have cancer. She claimed he became defensive when she suggested he show her and the other women his medical records and said she never actually saw him receiving treatment of any kind. After close friend Shannon Beador claimed she could prove that he was lying about his diagnosis, showing paperwork from scans she'd had done at the same facility he said he had used, Vicki changed her tune. The reality star admitted she "fabricated" some of the stories she shared during Season 10 about Brooks' health, specifically one involving Heather Dubrow's husband Terry.
Brooks has addressed the fake cancer claims numerous times since Season 10 ended, maintaining that he is sick. On Sept. 22, in an interview with Entertainment Tonight, he claimed the ladies of "RHOC" fabricated the entire situation to provide drama and a long-lasting storyline. He said he had distanced himself from anyone associated with the show as he didn't feel it was good for someone in his condition.
Check out a clip from Brooks' interview with E! below:
© Copyright IBTimes 2023. All rights reserved.