Bruce Willis' Team Responds To Claims Randall Emmett Mistreated Him Amid Aphasia Diagnosis
KEY POINTS
Bruce Willis' lawyer Martin Singer said the actor worked with Randall Emmett because he "wanted to work and was able to do so"
The producer has been accused of pushing Willis to work despite knowing about his health struggles
Willis' family announced in March that he was retiring from acting after being diagnosed with aphasia
Bruce Willis' lawyer has responded to accusations that producer Randall Emmett was aware of the actor's aphasia diagnosis long before it was made public but pushed him to work anyway.
Martin Singer, the "Red" star's lawyer, told the Los Angeles Times for a report published Thursday that Willis "continued working after his medical diagnosis because he wanted to work and was able to do so, just like many others diagnosed with aphasia who are capable of continuing to work."
"Because Mr. Willis appeared in those films, they could get financed. That resulted in literally thousands of people having jobs, many during the COVID-19 pandemic," Singer continued.
Willis' family announced in March that he was retiring from acting after being diagnosed with aphasia, a neurological disorder that affects the ability to communicate.
However, the L.A. Times report alleged that Emmett became aware of Willis' health struggles in September 2020, when the actor was starring in Emmett's directorial debut, "Midnight in the Switchgrass."
Willis allegedly had his lines fed to him via an earpiece because he could no longer remember them. At one point, Emmett and several crew members were unable to get Willis to kick down a door for a scene, according to the outlet.
"Did I do something wrong?" Willis asked when Emmett left the set in frustration, three unnamed crew members told the publication.
Emmett's then-fiancée Lala Kent claimed that he called her that night crying.
"I can't do this anymore," Kent recalled her ex-fiancé telling her in a phone call overheard by two other witnesses. "It's just so sad. Bruce can't remember any of his lines. He doesn't know where he is."
Despite this, Emmett went on to make five more movies with Willis in the 15 months after filming "Midnight in the Switchgrass," the report said.
The "Irishman" producer denied that he was aware "of any decline in Mr. Willis' health" in a statement to the Los Angeles Times.
But Alicia Haverland, a property master on "Midnight in the Switchgrass," told the outlet that the "Die Hard" star's condition was an open secret on the film set.
Emmett also faces allegations of abuse and inappropriate behavior against women, employees and business partners, including offering acting work in exchange for sexual favors and forcing assistants to conduct dangerous or illegal activities on his behalf. The producer and his company, Emmett/Furla Oasis, currently face nearly a dozen lawsuits, according to the outlet.
The producer's spokesperson Sallie Hofmeister denied the allegations to the Los Angeles Times.
"These allegations are false and part of a now-familiar smear campaign orchestrated by Randall's ex-fiancée to sway their custody dispute," his rep claimed.
Kent and Emmett split in October 2021 and called off their engagement after he allegedly cheated on her. The exes share a 1-year-old daughter, Ocean.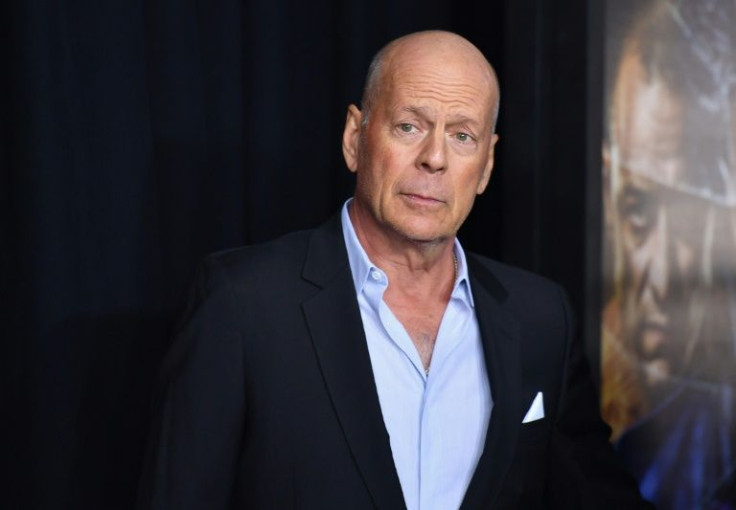 © Copyright IBTimes 2023. All rights reserved.