Brutal Police Violence Against George Floyd Protests Revealed On Social Media
KEY POINTS
Thousands of videos of police violently escalating situations spread across social media
This is an important detail in telling the story of how the riots and looting came to be
Data shows that aggressive, violent policing is counter-productive to the cops' stated goals
The countrywide cries of justice triggered by the horrific killing of George Floyd at the hands of the Minneapolis Police Department over the past four-plus days were met with more fury by the police. Though initially drowned out by the national news coverage focused on the looting by a minority of protesters, violent escalations by the police are gradually emerging in personal accounts on social media.
We have picked a sampling of the thousands of videos uploaded to social media over the weekend where cops can clearly be seen unnecessarily escalating situations entirely on their own. Here is disturbing footage from Denver shared by Habitu8 CEO Chad Loder.
Also in Denver, Fox 31 News captured a police officer shoving a reporter into a fire.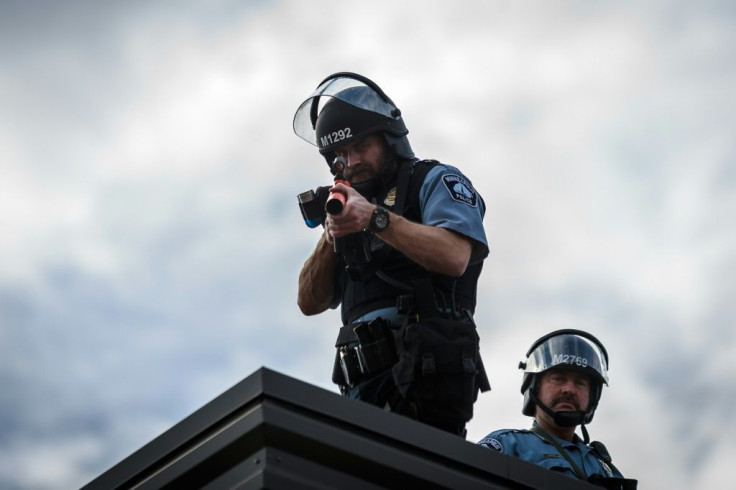 ABC 4 in Salt Lake City captured this video of cops shoving a retreating elderly man to the ground.
Gothamist reporter Jake Offenhartz shared this video he received from a source -- a cop pointing his gun at protesters in New York City.
Tanya Kerssen, an activist with Real Food Media, shared this viral clip of Minneapolis police and the national guard firing on people in their homes.
CNN captured a video of police tasering a student in his car in Atlanta.
Here is WABE News' Lisa Hagen with another angle of the attack.
Atlanta Mayor Keisha Lance Bottoms soon announced that those two officers initiating violence in the video have been fired.
In a scene that evoked images of the car attack in Charlottesville that killed Heather Heyer, two NYPD cars drove through a crowd of protesters in a widely documented incident.
Not only is there a philosophical issue with police acting in this manner, given that they are tasked to "serve and protect" their communities, but from a tactical perspective this kind of behavior hurts the overall goal of police to serve their community. When communities do not trust the police, it makes it more difficult for the police to solve crimes, and there is data to support the assertion that this kind of aggressive and violent policing is counter-productive to the police's stated goals.
In 2017, the New York Police Department temporarily reduced their "broken windows" proactive policing on low-level offenses. This is the kind of policing that activists have protested for years as being harmful and unhelpful, and a study in the journal Nature of Human Behavior found that based on New York City Department crime statistics, major-crime reports in the city fell during this period when cops drastically decreased their aggression.
While much of the attention is focused on the chaos emanating from these protests, it is important to highlight how the vast majority of protesters have been peaceful, and that the protesters' endgame is major police reform that non-white Americans and their allies have been demanding for decades. This viral clip powerfully demonstrates the pain and anguish fueling these protests.
© Copyright IBTimes 2023. All rights reserved.