Bryan Cranston Teases Return To Television; Trailer Released For Amazon Pilot 'Sneaky Pete'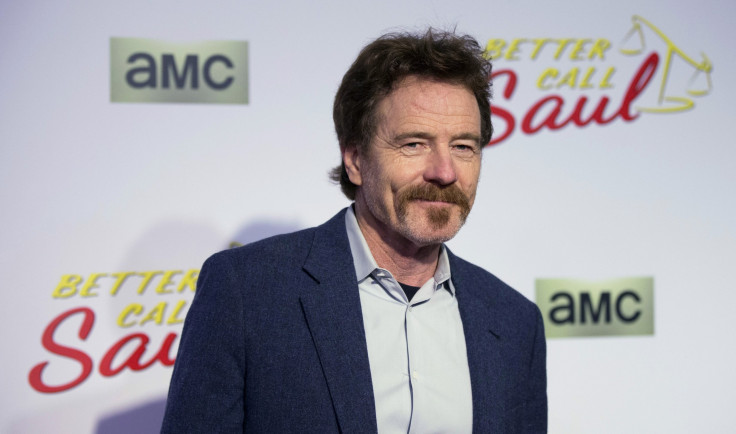 Bryan Cranston will return to television! No, this is not an article about a "Better Call Saul"/Walter White cameo. The "Breaking Bad" star will be back on the small screen Friday with the release of the Amazon pilot "Sneaky Pete." The Emmy-winning actor took to Twitter Monday to share the trailer for the new series and let fans know about the show.
Cranston, who also serves as executive producer on "Sneaky Pete," has not appeared on television (besides cleaning up at awards shows) since the 2013 finale of "Breaking Bad." However, the actor will be both behind and in front of the camera in the new Amazon series. The pilot for "Sneaky Pete" will be available for fans to download for free on Friday for 30 days. According to Extra, who gained an exclusive first look at the trailer, Amazon is relying on viewer feedback to determine if they will order a full season of the show.
See Cranston's tweet about the show below:
Cranston is not the star of "Sneaky Pete." That honor belongs to Giovanni Ribisi. According to Deadline Hollywood, the show tells the story of an ex-con named Marius (Ribisi) who is on the run from the mafia after being released from prison. Needing a place to hide, Marius decides to assume the identity of his cellmate, Pete, and go live with Pete's family. Having not seen their relative in two decades, the family does not realize that Marius is not the real Pete. Soon, the "fake" Pete joins the family bail bonds company, run by Audrey, the family matriarch played by Margo Martindale ("The Millers," "Million Dollar Baby") and plays an increasingly large part in the family's life while trying to conceal his true identity.
Cranston appears in the trailer and, though his character remains a bit of a mystery, his short scenes in the teaser will have fans reminiscing about his Heisenberg days on "Breaking Bad." It appears Marius owes Cranston's character some money and he is not happy too about it.
"You stole from me. I can't have that," Cranston's character coldly tells Marius. "You have seven days to get me my money."
Will Cranston's new role live up to Walter White? Probably not, but that does not mean the show is not worth watching! The "Sneaky Pete" pilot will be available for download on Amazon Friday.
© Copyright IBTimes 2023. All rights reserved.