BTS' 'Beyond The Story' Book Sets Two New Records Despite Ongoing Hiatus

KEY POINTS
"Beyond The Story: 10-Year Record of BTS" is now a New York Times Bestseller
The book also ranked first on Amazon's bestseller lists in different countries
"Beyond The Story" set a new record for the highest pre-orders in Amazon Brazil
BTS makes another history with the group's "Beyond The Story" book amid its ongoing hiatus.
According to Flatiron Books, the U.S. publisher of South Korean boy group BTS' first published book, "Beyond The Story: 10-Year Record of BTS" is now an instant No. 1 New York Times Bestseller. The book, released to celebrate BTS' 10th anniversary, has officially become the first Korean book to reach this milestone.
"Beyond The Story: 10-Year Record of BTS," written by Kang Myeong-seok based on the stories of the BTS members, secured the top spots in two categories in the New York Times Best Sellers list published Wednesday, namely, the non-fiction hardcover category and the combined print and e-book non-fiction category, per OSEN.
Aside from massive sales in the U.S., BTS' book also secured the top spots on the weekly bestseller lists of bookstores in South Korea, including Yes24 and Aladin, as soon as the Korean version was made available for pre-order.
The book also ranked first on Amazon's best sellers lists in various countries, including the United Kingdom, Brazil, Australia and Japan. In Brazil, the book set a new record for the highest number of pre-orders ever.
According to a Weverse magazine feature where writer Kang Myeong-seok and Kim Yeonju shared behind-the-scenes stories of the BTS book, it took three years of production to reconstruct the stories and experiences of BTS in the past ten years.
It reportedly took two years of interviews to fully showcase the journey of the seven members who came together in Seoul in their youths before they became a global sensation and the future they will continue to shape.
"'Beyond The Story' is like a 'proof' of the past ten years of BTS. While they have consistently shared the message of their continued journey for the past decade and their determination to keep moving forward with songs like 'Run BTS' or 'Yet To Come' on their album 'Proof' in the form of music, their official book 'Beyond The Story' is a story based on the members' interviews about the path they've been through, their messages to the world and what they are currently looking at," shared Kang.
Aside from the original edition in Korean and the English version, "Beyond The Story: 10-Year Record of BTS" was also translated into other languages like Filipino, Bahasa Indonesia, Italian, French, Portuguese and Polish, among many others.
Other editions of the book will reportedly be released soon.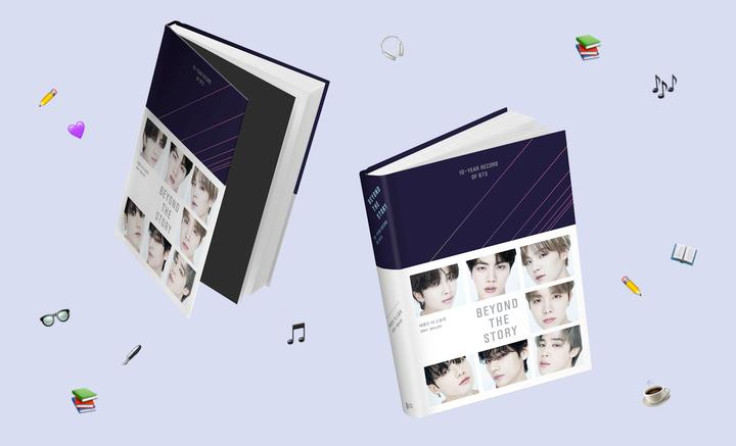 © Copyright IBTimes 2023. All rights reserved.