BTS Hits Another Milestone After Selling Out All 38,000 Tickets For Gocheok Sky Dome Global Fan Meeting!
BTS has once proven their popularity and selling power when the BigHit Entertainment boy group sold out their upcoming global fan meeting!
BTS, or the Bangtan Boys, (Rap Monster, Suga, Jin, Jimin, J-Hope, Jungkook and V) reportedly sold all 38,000 tickets for "Global Official Fanclub A.R.M.Y 3rd Fan meeting - BTS 3RD Muster ARMY.ZIP+," which will be held at the Gocheok Sky Dome in Seoul on Nov. 12 and 13, according to a Naver article (via Peachisoda).
According to the report, the first batch of tickets were opened to official members of BTS' fanclub on Sept. 1, but all 27,000 tickets got swept up within 10 minutes, with fans attempting to buy through their phones and PCs crashing online ticketing site Interpark. The second batch of tickets became available on Monday, Sept. 5, but the remaining 11,000 seats were purchased by fans in less than 5 minutes.
This is the first time that BTS will be holding a fan meeting of this scale as well performing in the Gocheok Sky Dome, which only opened in Sept. 15, 2015 and has a seating capacity of 17,000. Earlier this year, the boy group held their second fan meeting "BTS 2 ND MUSTER [ZIP CODE: 22920]" at the Hwajeong gym of Korea University on Jan. 24, according to BTS Diary.
Meanwhile, BTS is currently gearing up for their comeback and the upcoming release of their first full-length album in two years. So far, the group has released two short films, "Begin" and "Lie," which served as teasers for their album "Wings." "Begin" stars main vocalist Jungkook, while "Lie" features fellow member Jimin. Teasers for Jin, Suga, Rap Monster, J-Hope and V are expected to be released in the coming days.
For now, check out the teasers for BTS' "Wings" below!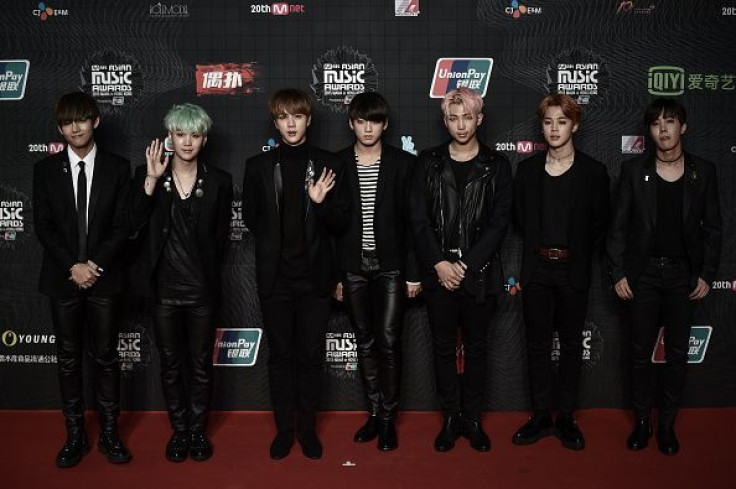 © Copyright IBTimes 2023. All rights reserved.