BTS Open Up On 'Dynamite' Success, Struggles & Plans on KBS's 'Nine O'Clock News'
KEY POINTS
BTS members talked about their past experiences, current success, and future plans during their interview with KBS News 9
"Dynamite" made it to the No.1 spot on Billboard's "Hot 100" chart on Sept. 1
BTS performed their singles "Dynamite" and "Anpanman" on NBC's "The Today Show" on Sept. 10.
South Korean band BTS made a special appearance on KBS's "Nine O'Clock News" to talk about the success of its latest hit song "Dynamite," the hardships faced by the members when they were trainees, pre-debut experiences, upcoming plans, and more.
"Dynamite" made it to the No.1 spot on Billboard's "Hot 100" chart on Sept. 1. The single has also stayed on the top of the rankings for two consecutive weeks. "Dynamite" also made history by becoming the first song by a South Korean artist in history to top the charts.
During the interview with KBS News 9 which took place on Sept. 10, the BTS members were asked about the success of their hit single which broke numerous international records and milestones since its release.
"The situation regarding COVID-19 is bad overseas as well, so our main focus was wanting to give fans a little bit of strength. We think that these good results are because the fans really liked it," said Suga, while explaining why they decided to make an all-English song amidst the pandemic.
Meanwhile, RM added that they wanted to give their fans a sense of happiness and hope with their latest disco-pop genre inspired single.
While talking about becoming internationally famous stars, member V said, "I feel it more than I did before. My family's acquaintances tell us that they are ARMYs now. My friends' acquaintances say the same thing."
"We got a lot of cheers when we came into the newsroom today," J-Hope added.
The members also opened up about the hardships they've had to encounter when they were trainees. They also discussed how things have changed for the better over the years.
"There was a time when a banana went bad in the dorm and we had to catch fruit flies with a vacuum cleaner. There was also a time when I ate nothing but chicken breasts. There used to be a limit on what we could eat, but now I can eat whatever I want. I can even eat two pieces of steak if I want," said Jin.
"I think that our mindset is different from the past. If we were impatient and resolved at all costs in the past, we are a bit more relaxed now." Jungkook added, "But our attitude toward our fans and our music hasn't changed," added Jimin, as reported by Soompi.
"The seven of us are different because we grew up in different backgrounds and like different things. It's fine as long as we recognize we're in the same boat. Like family, like partners, I think that keeping an appropriate distance and a sense of mutual respect and trust are the keys to good teamwork," said RM while talking about the teamwork and relationships between the band members.
BTS members also talked about the plans for their next album. Jimin stated that they are looking at songs that are as good as or even better than "Dynamite."
"I hope that fans will look forward to it. This is a bit ambitious, but I hope that the entire album can get into the Hot 100 this time," he said.
Meanwhile, BTS also performed their singles "Dynamite" and "Anpanman" on NBC's "The Today Show" on Sept. 10.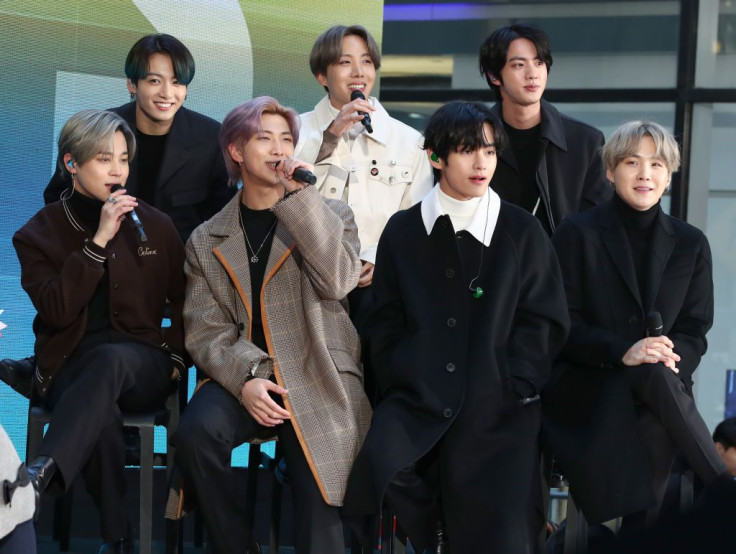 © Copyright IBTimes 2022. All rights reserved.
FOLLOW MORE IBT NEWS ON THE BELOW CHANNELS