BTS RM's Personal Info Accessed By Unauthorized KORAIL Staff; Helped Friend Book Seat Near Artist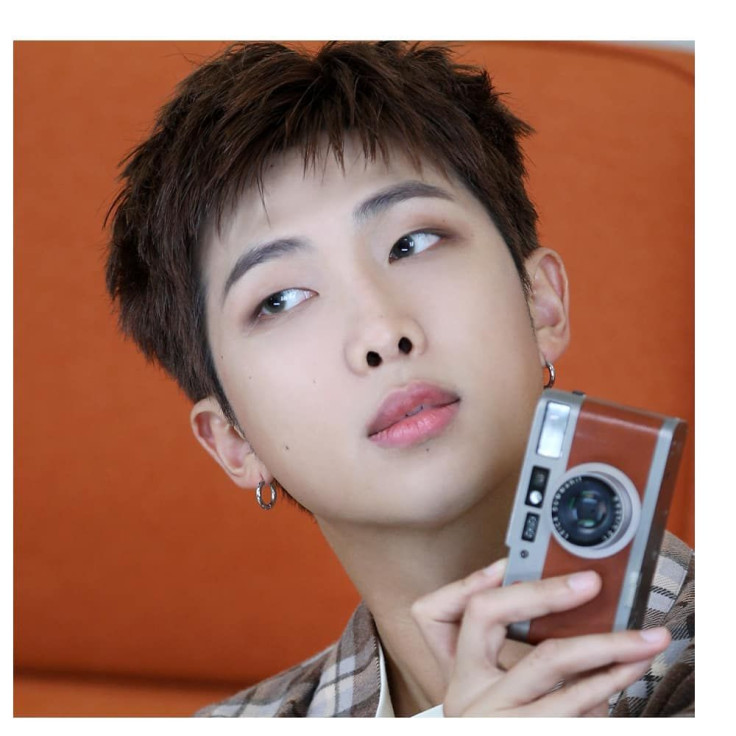 KEY POINTS
KORAIL caught an employee accessing BTS RM's personal information
The company has since "removed" the unidentified staffer
BigHit Music will take "necessary steps" to protect RM after the incident
Korea Railroad Corp. (KORAIL) conducted an internal audit after discovering that one of its staffers was accessing South Korean celebrities' personal information without authorization, including the personal details of BTS member RM.
South Korean broadcast company SBS' "8 News" reported Wednesday that a staffer — who works in the KORAIL tech department and operates the ticket reservation system — took an unauthorized look at the 28-year-old global star's personal information, including his ticket information, address, phone number, and the model of his phone registered in the system.
The unidentified staffer reportedly had access to the information for three years, checking them about 18 times beginning in 2019.
The national railway operator has since conducted an internal investigation after the staff member got caught telling her friend, "I checked RM's reservation history and saw him in person," as well as, "I let my friend know [where he seats], so he/she could get a nearby seat."
KORAIL had confirmed to the outlet that the staffer accessed the information without authorization but assured that none of it was leaked to outside sources.
It wasn't the first time the staffer inquired about another person's personal information. The state-run company also revealed that the staffer asked about a KORAIL male employee who once appeared on a television show.
SBS noted that the employee explained her actions by saying, "I checked [their personal information] out of simple curiosity," adding, "I truly regret my wrongdoings."
Following the broadcast, another South Korean media outlet Korea Times reported Thursday that the employee has been "removed" from her position and that the company has begun taking steps toward disciplinary action.
KORAIL will also reportedly work on improving its system to "oblige" its employees to provide a "specific" reason as to why they would access the personal information of any of its customers.
Although RM, whose real name is Kim Namjoon, has yet to directly address the matter, he did upload a screenshot of one of the news articles on his Instagram Story, adding an emoji of smiling eyes with two semicolons, which usually refers to feeling "embarrassed" in South Korea, per Korea Times.
BTS' agency also released an official statement writing, "We will verify the details and, after, take the necessary steps to protect our artist," according to Koreaboo.
The multi-talented artist group's fans, known as ARMY, have also expressed their disbelief toward the incident on social media.
"My heart aches to hear this. Joon is such a genuine person who wants to live his life peacefully. He deserves so much more," one fan wrote.
Another commented, "I feel so bad for Namjoon like he deserves privacy, I hope he sues the s—t out of that stalker. [And] KORAIL I [want to] see [someone] in jail [because you] can't just stalk a person for three years out of curiosity?"
"I hope they sue not only the ex-employee but also KORAIL for failing to protect the user's privacy. Give personalized hell for both [I don't care]," a third user said.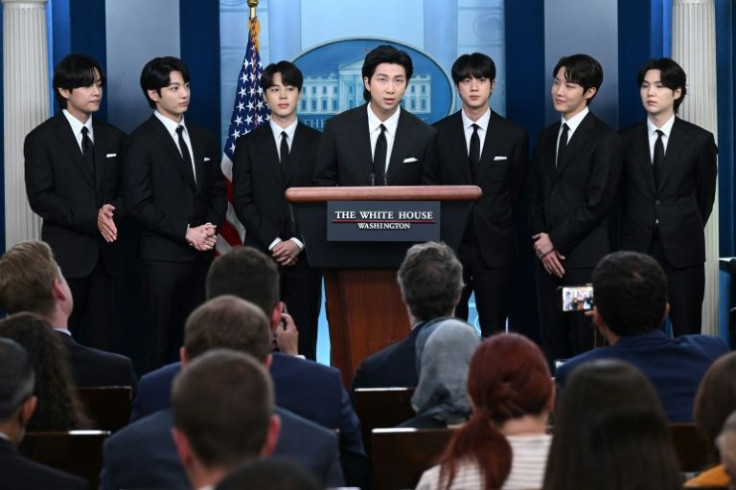 © Copyright IBTimes 2023. All rights reserved.