BTS' V, Blackpink's Lisa, Actor Park Bo-Gum Attend Celine's Runway Show Together; Fans React
Excited fans gathered right outside Paris' Palais de Tokyo Sunday and cheered for BTS' V, Blackpink's Lisa and actor Park Bo-gum who attended luxury brand Celine's runway show together for the first time.
Celine's global ambassador, Lisa, wore a two-piece short black ensemble to the men's Spring Summer 2023 runway show while V, whose real name is Kim Tae-hyung, sported a bright red jacket and a statement necklace to the event.
As for "Reply 1988" star Park, he went to the show clad in a black turtleneck top and black blazer, which he paired with leather pants. He jazzed up his outfit with a tasseled necklace similar to the one worn by V.
The trio immediately created a buzz online, with many netizens calling their attendance the fashion show's "main event" mainly due to the number of supporters eagerly lining up outside the venue and even on the nearby streets just to catch a glimpse of the Hallyu (Korean wave) royalties.
A fan tweeted a photo of the three celebrities posing before cameras outside the venue and wrote, "V, Lisa, and Park Bogum at the Celine Fashion Show in Paris. omgggg the main event, taehyung taehyung look so cool, Lisa look so beautiful, Bogum look so handsome. they are all so charming."
However, some fans couldn't help but start fan wars by drawing comparisons between the three Korean stars and making pronouncements on who the "main event" really was.
A fan of Lisa tweeted a clip showing the three personalities waving to the crowd before entering the venue. In the caption, they wrote, "Lisa can literally go anywhere, the cameras will adjust for her. The main event indeed."
A supporter V, on the other hand, highlighted the presence of the BTS member at the event and noted, "Taehyung was there for a minute and cause the biggest commotion ever witnessed!!! this is MONSIEUR TAEHYUNG KIM, THE MAIN EVENT!"
Despite this, there were those who chose to do away with fan wars and appreciated the presence of the three superstars at the show. One of them tweeted, "Sorry but Lisa and Taehyung, both, were the main event. Armyblink were there, also fans of Bogum. So, don't try to make another fan War for nothing. Also, our idols are besties ."
The three Korean stars flew to Paris on a private jet reportedly owned by Lisa. An aviation engineer posted an Instagram story of the jet's interior Saturday and tagged the 25-year-old Blackpink singer, according to Koreaboo.
When a fan asked what the post meant, the engineer replied, "I just made the plane that she bought."
The outlet also reported that V's flight was canceled shortly before its scheduled departure, somehow confirming speculations that Lisa indeed offered V and Park a ride to Paris.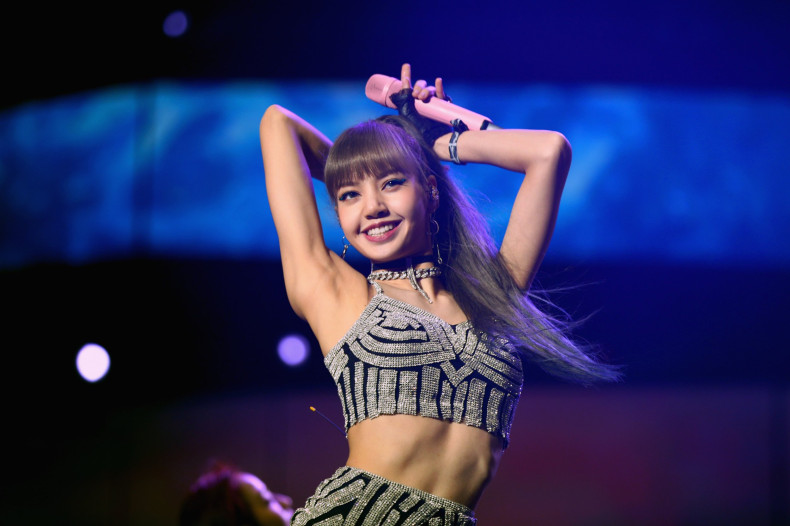 © Copyright IBTimes 2022. All rights reserved.