BTS V Is Just Like Us: Taehyung Reveals He's Tired Of Dieting, Eats Jjajangmyeon Live On Weverse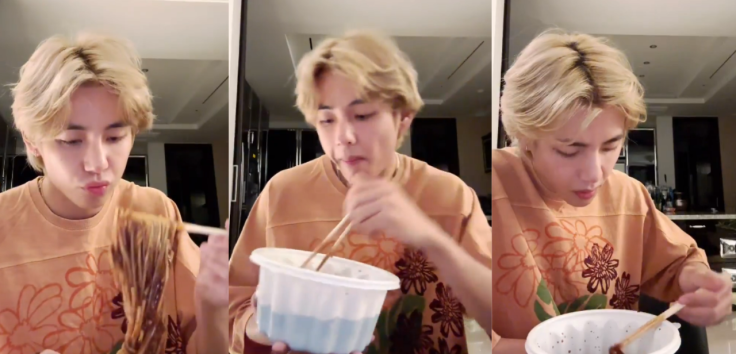 KEY POINTS
Kim Taehyung of BTS did a live broadcast on Weverse Sunday
He revealed that he is on a diet until his solo album's release.
V's solo debut album, "Layover," will be released on Sept. 8
BTS' V made himself relatable again when he revealed he was tired of dieting on his recent Weverse live broadcast.
On Sunday, BTS V or Kim Taehyung had a spontaneous 14-minute live broadcast on Weverse, which was longer than most of his previous live broadcasts, which only lasted for less than five minutes at most.
"Dieting is tiring," he started the live broadcast while preparing the jjajangmyeon he ordered. He went on to share that he was on a diet.
"I had a mental breakdown while being on a diet," V shared, according to the Weverse app English subtitles. "I ordered jjajangmyeon."
While mixing his meal, he read a fan comment that said, "Cheat day," and agreed. He then showed the other dish he ordered, tangsuyuk or deep-fried pork in sweet and sour sauce.
The 27-year-old K-Pop superstar also shared that he wondered if he could maintain his diet until his album's release in September.
But since he was really hungry, he ordered jjajangmyeon and ate. He revealed that he weighed 62 kg and needed to diet.
Before he ended his live session, he asked ARMYs – BTS fans – if he should do live broadcasts every day on Weverse while eating dinner.
"Should I do a live[stream] like this every day... by just changing the menu?" he said. "But I have to diet," he added before saying good night.
V is slated to release his solo debut album, "Layover," on Sept. 8 at 1 p.m. KST. With the official announcement of V's upcoming album on Aug. 8, album pre-orders also started.
BigHit Music also revealed five tracks included in V's album: "Rainy Days," "Blue," "Love Me Again," "Slow Dancing" and "For Us." It will also include a sixth track, the piano version of "Slow Dancing."
The album inclusions for "Layover" were also announced alongside the autographed poster event for V's solo album.
Last Friday, the "Love Me Again" music video was released. It was followed by the "Rainy Days" music video the next day.
As of press time, the music video for "Love Me Again" and "Rainy Days" already gained over 37 million and 16 million views, respectively, on YouTube.
Next on V's "Layover" promotions schedule was the release of a new set of concept photos on Wednesday at midnight KST.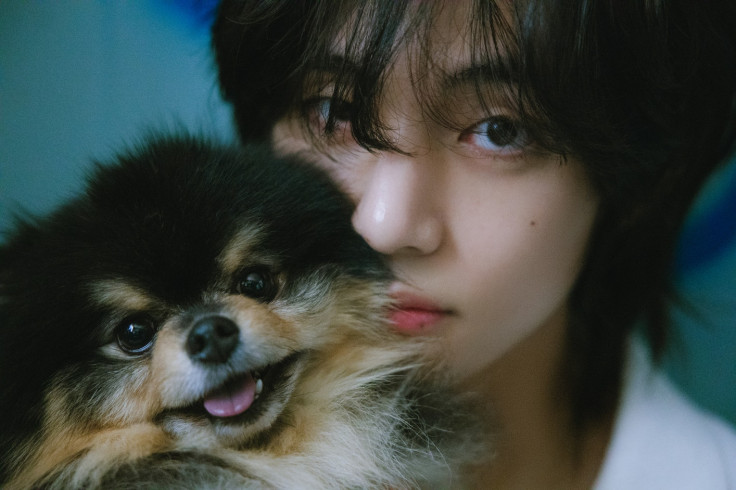 © Copyright IBTimes 2023. All rights reserved.