BTS V's Dog Yeontan Takes Spotlight In New 'Layover' Teaser Photos, Music Video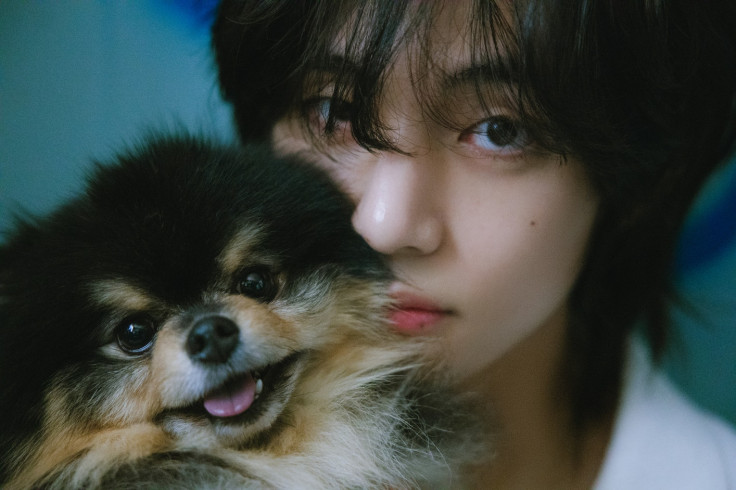 KEY POINTS
BigHit Music dropped the first set of V's "Layover" photos
Yeontan, V's beloved fur baby, posed with him in the concept photos
The K-Pop idol adopted Yeontan despite his poor health condition
BTS' V continues to show how much he loves his fur baby Yeontan, dubbed the "eighth member of BTS," since he featured him in different content for his upcoming solo debut album, "Layover," set to release on Sept. 8.
When the details for V's album were first released, Yeontan was seen on one of the covers of the three album versions. A pixelated art of his face was also used as the thumbnail for some of the press releases for "Layover."
On Friday, BigHit Music released over 23 concept photos for V's upcoming album on BTS' SNS accounts and captioned it with "V 'Layover' Photo 1."
Five of the 23 photos featured Kim Yeontan (V's real name is Kim Tae-hyung). Like his fur dad, he seemed great at posing for photos. Aside from the snaps with V, there's an adorable solo picture of Yeontan wearing a red cap.
In the other photos, the pooch smiled while being cuddled by V. In another snap, Yeontan looked up to V as the latter served a boyish rockstar charm with his mullet and electric guitar.
At 1 p.m. KST Friday, BigHit Music released the second music video from V's "Layover" album. The music video for "Rainy Days" featured V's voice melding beautifully with the sound of rain and everyday white noises, tugging at the listeners' heartstrings, per BigHit.
After the music video opens with a serious-looking V with his blonder hair and black shirt, the next scene shows him chilling on his bed as Yeontan runs away from it.
Another scene shows Yeontan gazing lovingly at V while his fur dad prepares breakfast. Then, they get seen seated in front of each other at the kitchen table.
The music video ends with V sitting on a white chair with his eyes closed as Yeontan sits on his lap.
In one of V's interviews, he revealed that he adopted Yeontan despite knowing that raising him would be challenging due to the dog's health.
Yeontan, who was first revealed in 2017 during Jin's birthday live broadcast, has a small airway that makes it difficult for him to breathe normally. Even running for a little bit can make him faint, per Allkpop.
In 2021, V told GQ Korea that if there was someone he wanted to write a "Thank You" card to, it would be Tan, Yeontan's nickname, per Koreaboo.
"To Tan, who even if it's hard, is hanging in there and enduring. 'Thank you very much for being alive. I want to make memories together for the rest of your life. I want to see an adult Tan.'"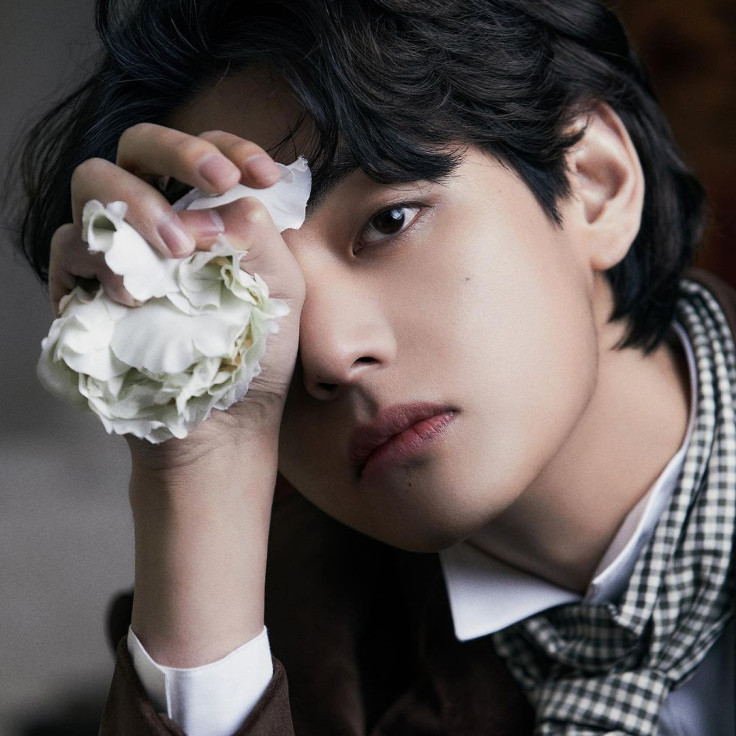 © Copyright IBTimes 2023. All rights reserved.