BTS' V Treats ARMYs With 3 Releases This Week: 'Love Me Again' MV, 'Rainy Days' Pre-Release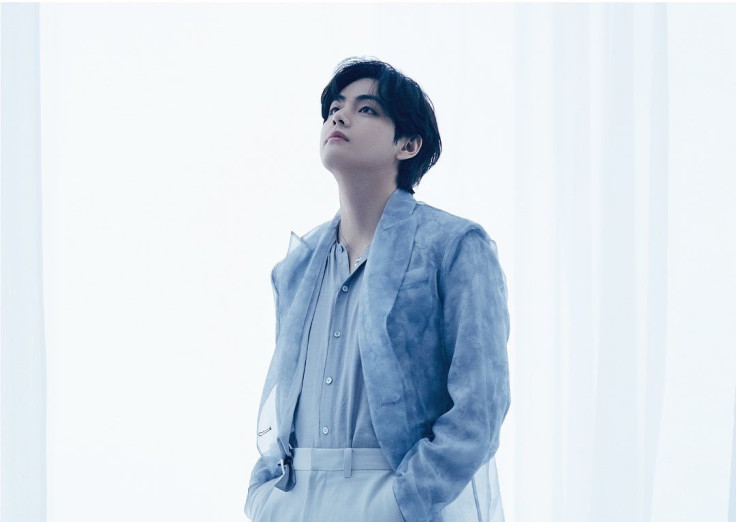 KEY POINTS
BigHit Music released the promotion schedule for V's "Layover"
The music videos for "Love Me Again" and "Rainy Days" will drop this week
The official album, "Layover," will be available on Sept. 8
ARMYs are about to hear some of BTS member V's new tracks sooner than expected.
On Tuesday, BigHit Music dropped the promotion schedule for "Layover" — the title of the 27-year-old South Korean artist's first-ever solo album — and revealed the activities in the weeks leading up to the album's official release date next month.
Surprisingly, V — real name Kim Taehyung — will release several contents this week, including the music videos for "Love Me Again" and "Rainy Days," dropping on Thursday and Friday, respectively.
Both tracks will be pre-released on music streaming platforms such as Spotify, Apple Music and YouTube Music on Friday, Aug. 11, at 1 p.m. KST. The first set of "Layover" concept photos will also be released on the same day but at midnight KST. Meanwhile, the second set will be unveiled on Wednesday next week.
Other content, including the music video for "Slow Dancing" and the rest of the songs of the album, such as "Blue," "For Us" and the piano version for "Slow Dancing," will drop on the official release date, Sept. 8.
Following the announcement, fans — known as ARMYs — went crazy on Twitter and expressed their excitement that V was finally releasing solo music. As of late, the post has accumulated about 1.6 million views and 159,600 likes.
"He is dropping things early OKAYYYY," one user wrote, while another commented, "Excited! Can't wait."
"Two MVs this week? How are we supposed to survive? Don't they understand I need time to process???" a third user quipped.
"Oh wow, we are not wasting any time with these promotions!" a fourth user stated, adding a GIF of Dwayne "The Rock" Johnson shouting, "Let's Go!"
Another wrote, "This release schedule is so Tae! [Laugh out loud]."
"Layover" marks the official solo debut of V. His bandmates Jin, J-Hope, RM, Suga, Jimin and Jungkook have already released their solo music over the past year, while Jin and J-Hope are completing their mandatory military service in South Korea.
The album is in collaboration with NewJeans' mastermind and ADOR CEO Min Hee-Jin, who led the overall production.
Though fans have yet to hear a snippet of the "Christmas Tree" hitmaker's new songs, BigHit Music recently released a description of what fans could expect via Weverse. Most of the songs would reportedly focus on the R&B genre.
"Love Me Again" is described as a light R&B track that highlights V's baritone voice, while "Rainy Days" blends V's voice with the "sound of rain, tugging at the listener's heartstrings."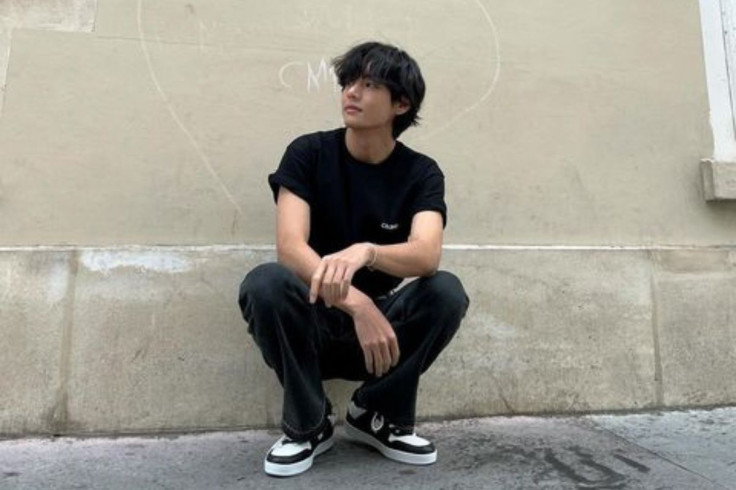 © Copyright IBTimes 2023. All rights reserved.