BTS's English Single 'Dynamite' Breaks Record On Billboard's Pop Songs Radio Airplay Chart
KEY POINTS
BTS's "Dynamite" ranked at No. 30 on Billboard's Pop Songs Radio Airplay Chart
"Dynamite" is expected to debut on Billboard's sales and streaming charts next week
The song dominated Spotify's Global Top 50 charts and ranked No. 1 on Apple iTunes' Top Song charts
BTS continues to take over international music charts and break YouTube records with its latest all-English single "Dynamite."
The South Korean band recently broke its career-best record on Billboard's Pop Songs Radio Airplay Chart with its new single "Dynamite" which was released on Aug. 21.
According to Billboard, "Dynamite" ranked at No.30 on the Pop Songs chart. It is also the band's highest-ranking and the best debut single on the Pop Songs chart. BTS had previously ranked at No.35 on the charts with their single "Boy With Luv" featuring Halsey which came out in April 2019.
Billboard tweeted about this achievement with the caption "@BTS_twt makes its best debut ever on the #PopSongs radio airplay chart this week, as 'Dynamite' debuts at No. 30."
According to Billboard, the Pop Songs chart measures the popularity of a song based on its total weekly plays which are tabulated by Nielsen Music/MRC Data.
Billboards also mentioned that BTS's latest upbeat disco-pop track managed to earn 2,301 plays in its first three days and is now placed at No.30 on the ranking scale. With this, the single surpassed the band's previous record set by "Boy With Luv" which had attained 1,230 plays in its first chart frame.
The band also has four other singles that made impressive entries on the chart including "MIC Drop," "Fake Love," "Waste It On Me," and "Make It Right."
"Dynamite" is expected to debut on Billboard's sales and streaming charts next week. BTS's single titled "On" which was released in March debuted at No.4 on the Hot 100 chart. The track had set the record as the highest ever ranking achieved by a South Korean band.
BTS also broke numerous records on YouTube and became the fastest ever music video to reach the milestones of 10 million, 100 million and 150 million views so far. It also topped Spotify's Global Top 50 charts and ranked No.1 on Apple iTunes' Top Song charts in over 100 countries and regions within 8 hours.
Meanwhile, BTS will be performing "Dynamite" for the first time during the MTV Video Music Awards which will broadcast live at 8 p.m. Sunday.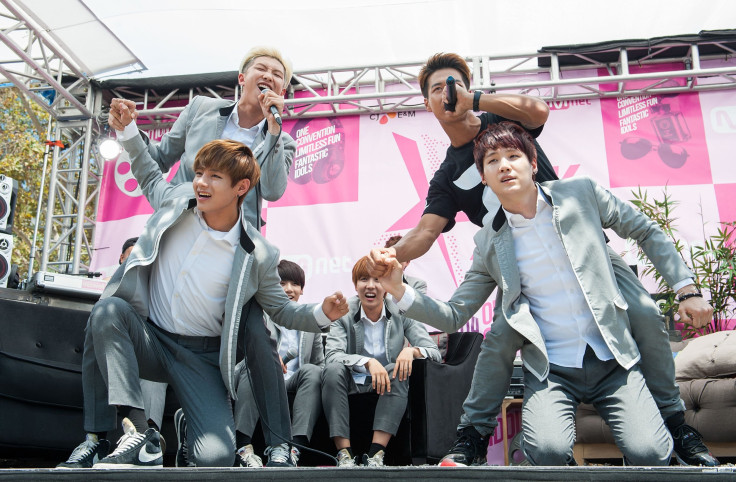 © Copyright IBTimes 2023. All rights reserved.