Bud Light Platinum Beer: What You Need to Know About the Newest Bud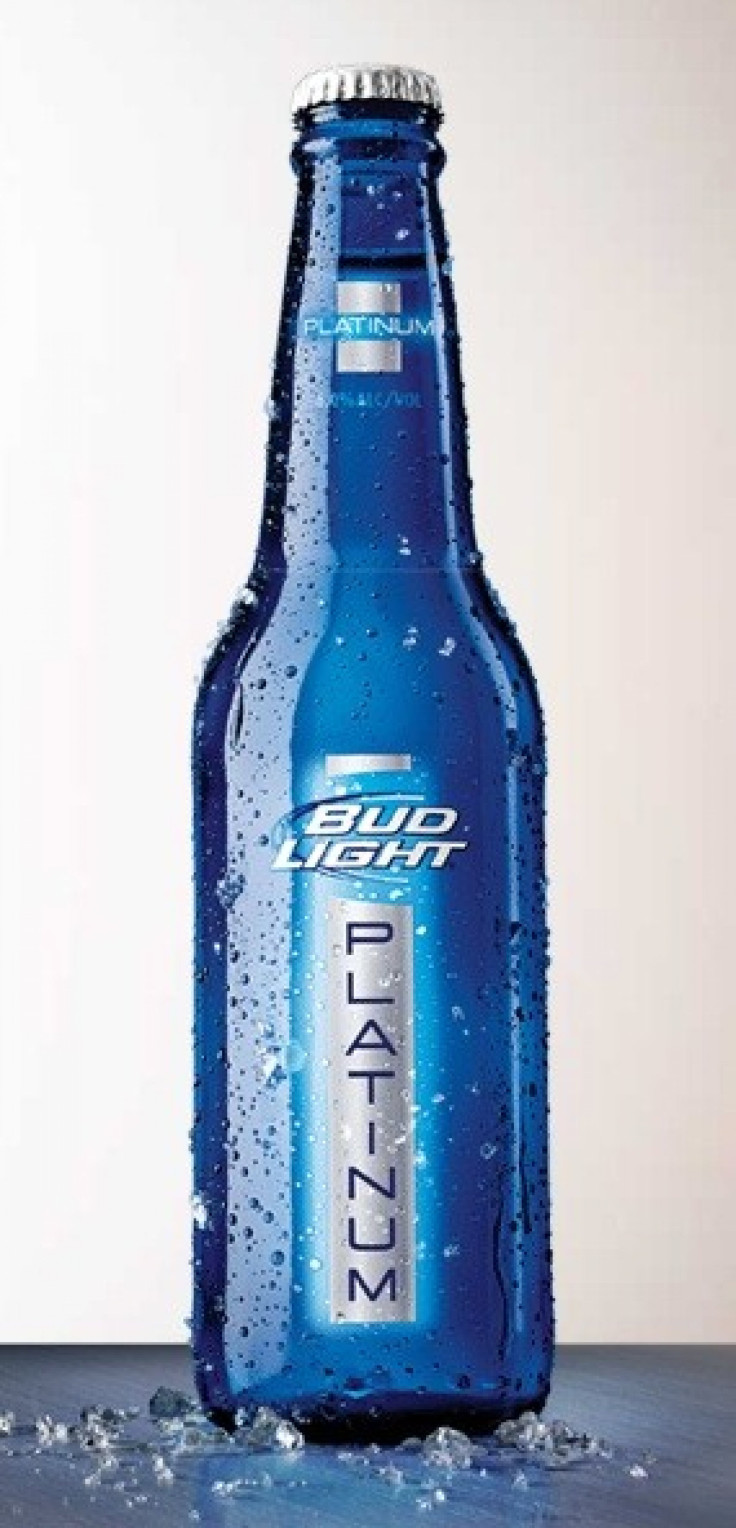 Bud Light Platinum Beer was introduced during two 30-second commercials in the first quarter of the Super Bowl. Here's what you need to know about the newest Budweiser beer.
The ads cost the company several million dollars, but they were a great way to showcase the new beer, which hit the shelves Jan. 30 in translucent blue glass.
Whether or not the neat new glass color is just a gimmick is yet to be determined, but the Anheuser-Busch/InBev beer is different from other Bud offerings.
Ringing in at 6 percent alcohol by volume, Bud Light Platinum beer packs a bit more of a punch than most popular American beers, like Bud Light, which is 4.2 percent alcohol, and Bud, which is 5 percent.
Beyond that, the beer is slightly sweeter than regular Bud Light, and it has a little more of a kick than most light beers, and is highly carbonated.
The beer is not very light on the waistline, however, as it contains 137 calories, shaving only 8 calories off the 145 calories in a regular Budweiser, according to the Washington Post.
Bud Light Platinum beer also costs about $1.50 more than normal Bud Light per six-pack, the Post reported.
Industry analyst David Bump Williams told the paper that he's skeptical about Bud Light Platinum Beer.
Bud Light with 6 percent alcohol by volume and a sweet taste is an oxymoron in my mind, Williams noted. It's not drinkable, and it's certainly not going to attract spirits shoppers over to beer as planned. Its taste is not for Bud Light drinkers, so I'm expecting a lot of product on the shelves with very little repeat purchases at the super-premium price point. It's better than Bud Light Golden Wheat, but that's a very low base.
Anheuser-Busch described the beer as a trendy blue-bottle line extension that appeals to a key group of beer drinkers and expands consumer occasions, in its third-quarter earnings report. Online, it describes Bud Light Platinum beer as top-shelf taste.
But the initial online reaction to the Super Bowl spots and Bud Light Platinum beer in general is not exactly positive:
But Bud Light Platinum is the laziest naming scheme in the history of lazy naming schemes, especially when the bottle is blue, SBNation wrote Sunday. Consider: American Express Platinum is platinum-colored. It is one better than Gold, which is one better than-well, Green, but there is, nevertheless, a metal-based hierarchy being established, here. (It's two better than zinc!) Bud Light Platinum is one unit of measurement better than Bud Light-which I'm sure they will tell you is also really great.
© Copyright IBTimes 2023. All rights reserved.