Burger King Twitter Hacked: Anonymous Suspected, But Hackers Deny Activity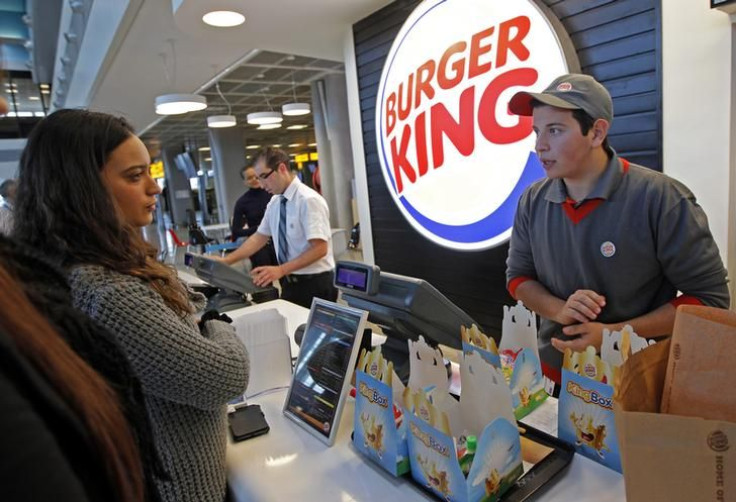 UPDATE: Twitter has suspended the Burger King Twitter account.
Burger King's Twitter account was hacked early morning Monday.
Users noticed when Burger King's Twitter account announced the company had been "bought out" by McDonald's. However, as the fast-food company's account continued to send out tweets, followers found the activity highly suspicious.
The account continued to send out some interesting -- but hopefully false -- tweets, saying Burger King was bought out by McDonald's, because the Whopper "flopped," and also introduced a new product: "BK Bath Salt."
"Burger King" quickly became a trending topic on Twitter, and the company's account gained a sizable number of followers since its alleged hacking took place. However, the situation is certainly an embarrassing story for the company. We've reached out to Burger King for comment, but as of publication, we have not heard back yet.
The question remains: Who hacked Burger King?
It seems like the usual culprits may not be to blame for this hack. According to Gizmodo, the hack was not carried out by Anonymous or UGNazi. However, Burger King said in a tweet to follow "us" and mentioned @YourAnonNews, the infamous Anonymous Twitter account with 892,000-plus followers and counting.
Business Insider disagrees, saying the group claimed responsibility by mentioning the main Anonymous Twitter account. But a separate Anonymous Twitter account, @AnonyOps, tweeted that it seems Burger King was indeed hacked but denied involovement in the operation.
Anonymous recently hacked into the Federal Reserve and threatened to hack into Goldman Sachs on Valentine's Day. The Valentine's Day operation didn't really pan out, but some believe Anonymous may be working on a bigger project regarding the financial company.
The New Yorker's Caitlin Kelly tweeted that the first "weird" Burger King tweet mentioned "DFNCTSC." According to Kelly, the acronym is a reference to Defonic Team Screen Name Club, which hacked Paris Hilton in 2004. The teenage hacker was sentenced to 11 months in a juvenile detention center for hacking Hilton's phone.
Here are some of the tweets that have been sent out since the Burger King Twitter account was allegedly hacked and taken over. Please excuse the formatting; the embed feature doesn't work with suspended Twitter accounts.
Try our new BK(℠) Bath Salt! 99% Pure MDPV! Buy a Big Mac, get a gram free! @dfnctsc @tshyne @mcdonalds twitter.com/BurgerKing/sta…
© Copyright IBTimes 2023. All rights reserved.