Burlesque Exposed: Exclusive Interview With Legs Malone, 'The Girl With The 34 And A Half Inch Inseam'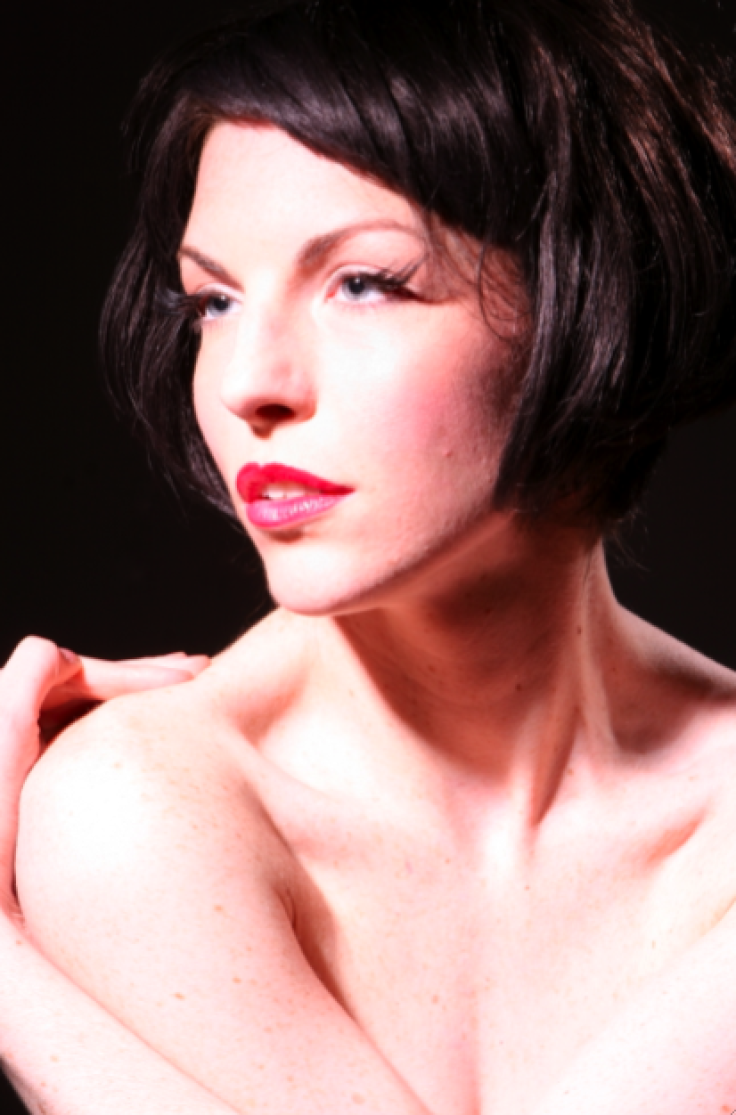 There's an old saying that men have the more power the more clothes they wear, whereas women are most powerful without their clothing.
Then again, there's also the stigma that women who wear very little are one of more of the following degrading stereotypes: whore, slut, tramp and jezebel … the list is endless.
So what's a girl to do when she wants to exude confidence and power? There seem to be a very fine line women must walk, but when I experienced my first burlesque show I knew I had found it.
It was like being transferred to a different era. Beautiful women almost entirely naked yet completely respected. It's not just being in a different era but more like an alternate universe.
Legs Malone travels the world performing burlesque. "The Girl With The Thirty-Four And A Half Inch Inseam" also teaches burlesque classes to help women find their confidence and truly be able to embrace the wonder that is burlesque as a participant rather than a spectator.
She regularly performs throughout the NYC area, travels up and down the East Coast and has performed international shows.
Legs is educated in Art History and Contemporary Art and uses a touch of humor and the allure of suspense to entertain her audiences.
She spoke exclusively to the International Business Times to divulge some of burlesque's best secrets, ranging from flirty questions like how burlesque dancers get their names to how she feels about being compared to a stripper.
IBT: How did you get the name Legs Malone?
Legs Malone: It took me a while to find my name. I wanted to capitalize on my height (I'm 5'11") but couldn't think of a good name. I toyed with Long Tall Sally and even calling myself after some of the famous NYC skyscrapers, as I'm originally from Manhattan. My name finally came to me out of the blue while I was walking down the street and it stuck.
IBT: How do burlesque dancers get their names?
Legs: Performers get their names in so many different ways. They can be plays on their real names, nicknames, even relative's names (like a grandmother or a foxy aunt) or one's actual or fabricated/adopted heritage. Jo Boobs Weldon, the headmistress of the New York School of Burlesque, has a great formula that involves picking a flower and cheese and combining them to get a name. Really, it's whatever speaks to that individual performer which gives such a wonderful diversity of names.
IBT: In your opinion, how has burlesque changed over the years?
Burlesque, in my opinion, has always been a very racy art form and at its core is the sensual, empowered female who is in control of her body and her performance, which can be both a very thrilling and challenging thing.
If you go back to the "golden age" of burlesque, post-vaudeville, in the 1940s and 1950s, those women knew how to work a stage and have the audience begging for more.
Their acts were much longer than ours -- on average 20 minutes long I've been told -- whereas today's burlesque acts are considerably shorter (on average 3-5 minutes in length.)
[Legs went on to say that many of the traditional props and costumes are still used today, like enormous feather fans, dusters, robes, dresses, gloves, G-strings, but that there's also a new trend called "neo-burlesque" that allows for dancers to do "ridiculous and extremely intelligent things over the course of a burlesque act that would most likely have not been allowed anywhere near the stage 60 years ago."]
IBT: What's the difference between burlesque dancers and strippers?
Legs: There are a few differences between burlesque and straight, strip club-style stripping. First, a burlesque performer performs to the entire room, not just one person at a time. Also, in burlesque, the element of tease is key whereas in strip clubs the clothes come off with little cultivated anticipation.
There's a popular saying in our community that the main difference between strippers and burlesque performers is that strippers make money. I counter that statement by saying we do make money but we tend to sink any earnings right back into our costumes, props and acts.
Also, I don't know a single person who does burlesque because they have to make a living whereas that seems to be a widely-held feeling among the strippers that I know. Burlesque is love and everyone who performs does it because they love it. I don't think the same sentiment could be as widely applied to the stripping community.
IBT: How do you feel about burlesque dancers being compared to strippers?
Legs: I think it's a natural comparison to make given that we both take our clothes off for a living. Modern day stripping came out of burlesque back in the 1960s and quickly eclipsed burlesque's popularity until the popular resurgence of burlesque that started in the 1990s. I love strippers -- I think there's a lot of good sex magic that they do and I feel a lot of healing goes on in strip clubs but it is unfortunately accompanied by a very dark side as well that is very far from both magic and healing.
IBT: What's your favorite thing about performing burlesque and teaching burlesque classes?
Legs: I think my favorite aspect of teaching and performing is my connection with my students and audience. That is really where the magic happens. It is so rare to have those profoundly beautiful and human connections nowadays. Our society is so plugged into their smartphones, tablets, computers checking and participating in social media and I feel that basic human contact has suffered immeasurably.
As a performer, my medium is live entertainment and anyone who has the taste and respect to put their device down long enough to watch a show are rewarded with that very special gift of existing in the present moment fully and completely.
As for my classes, it is such a thrill to watch my students drop their inhibitions and really go for it, trying something new, something they have never tried before and may well have been scared to explore. Burlesque has always had a very spiritual element for me and helping people wake up to that love, acceptance and celebration that is theirs for the taking be it through performance or teaching feels absolutely amazing.
IBT: Has anything embarrassing happened while performing?
Legs: Oh god, yes. The only thing I'll share is that my first time ever performing in the same show as Dirty Martini, one of the most famous burlesque performers in the world, I slipped on the train of my dress and completely wiped out on stage. I got up, dusted myself off, shrugged at the audience because what can you do and kept on dancing. It was very embarrassing but when I got offstage, Dirty congratulated me on a great recovery, which made my fall sting a little less.
IBT: What advice would you have for someone who was thinking about trying burlesque?
Legs: Do it! There are more schools and classes offered than ever before and there are many wonderful opportunities to explore one's ecdysiast curiosities even if the curious party has no intention of ever getting on stage.
I highly recommend taking classes from established schools taught by established performers. My first burlesque class was a fan dancing class with the New York School of Burlesque and it absolutely thrilled me to my core. I also recommend doing some research into the origins and history of burlesque so you can find out about the revolutionary and extraordinary ladies and gents who helped make burlesque what it is today.
The Burlesque Hall of Fame is a burlesque history museum in Las Vegas that was founded by Jennie Lee and carried through many decades after her passing by Dixie Evans and a highly dedicates staff. Their mission is "to inspire, educate and entertain the public, fostering an appreciation for and understanding of the unique history and heritage of vintage American Burlesque–including but not limited to the art, artifacts and personal histories of the art's biggest names and brightest stars." (www.burlesquehall.com for more info)
If you want to learn more about the women and men who danced, fostered and championed burlesque through the years, please visit and support them!
© Copyright IBTimes 2023. All rights reserved.