Burning Man 2020 Canceled Due To Coronavirus Pandemic
KEY POINTS
Burning Man has been canceled due to the coronavirus pandemic
Coronavirus pandemic delays several events and concerts
Kate Middleton canceled Prince Louis' birthday party
Burning Man 2020 has been canceled due to the coronavirus outbreak.
The COVID-19 pandemic has caused several events to be postponed and canceled, and the coronavirus outbreak's impact on the Hollywood and entertainment industry is still continuing.
On Friday (April 10), the organizers of Burning Man, an annual event in the western United States at Block Rock City, announced that they are canceling the event.
"After much listening, discussion, and careful consideration, we have made the difficult decision not to build Black Rock City in 2020," the organizers said in a statement.
"Given the painful reality of COVID-19, one of the greatest global challenges of our lifetimes, we believe this is the right thing to do. Yes, we are heartbroken. We know you are too. In 2020 we need human connection and Immediacy more than ever. But public health and the well-being of our participants, staff, and neighbors in Nevada are our highest priorities," the statement continued.
The organizers also offeres to refund the purchased tickets because they understand that some may need their money more than ever. For those who have the means, they encourage them to donate all or a portion of their ticket value to the Burning Man Project.
Even if the event will be pushed back, the organizers said that they will build Black Rock City in The Multiverse, which is the theme for 2020.
"We look forward to welcoming you to Virtual Black Rock City 2020. We're not sure how it's going to come out; it will likely be messy and awkward with mistakes. It will also likely be engaging, connective, and fun," the organizer added.
The team remains positive about the future of the Burning Man. They promise to find ways to connect with the community.
"Financial challenges aside, we are optimistic about Burning Man's future and what The Multiverse will reveal in the year ahead: a chance to explore new ways of connecting and convening online (prepare your playa gear for a virtual Black Rock City — more info below!), deepen our commitment to environmental sustainability , realign our partnership with the Bureau of Land Management, and create new and meaningful pathways for the community to connect and collaborate, especially during the coronavirus (COVID-19)," they stated.
Meanwhile, Kate Middleton also reportedly canceled Prince Louis' birthday party. However, the Cambridges will still celebrate it with their immediate family members.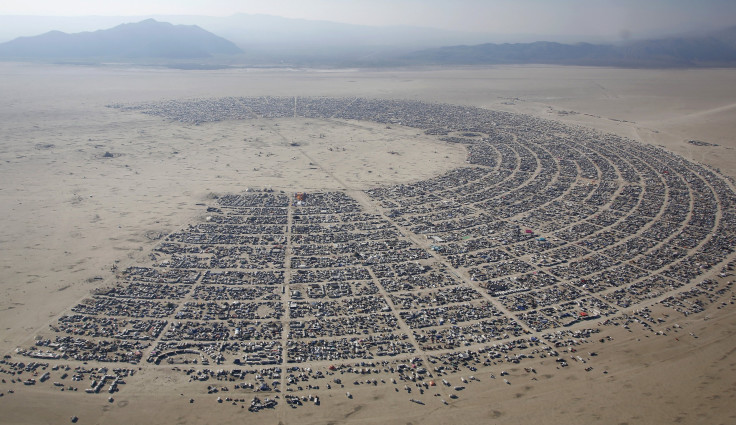 © Copyright IBTimes 2023. All rights reserved.