The Business Of Marijuana In The US: Pot Is More Popular Than Ever, And Here's Why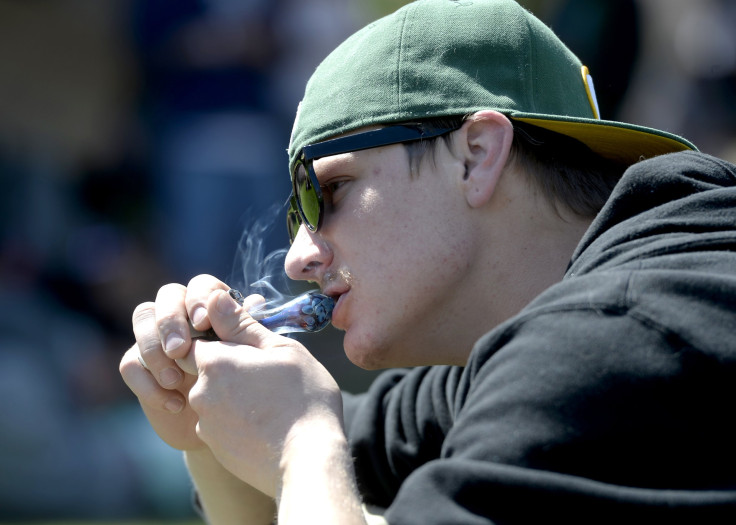 This article originally appeared on the Motley Fool.
The marijuana industry is growing like a weed and seemingly nothing has been able to slow it down in recent years — not even federal law. Remember, cannabis is still categorized as a Schedule 1 drug, and is therefore illicit at the federal level and deemed to have no medical benefits.
Despite this hurdle, the legal marijuana industry generated $6.9 billion in sales in North America last year, according to cannabis research firm ArcView, up 34% from 2015. This comes on the heels of residents in four states passing ballot measures to legalize recreational pot in November, as well as five states in total giving the nod to medical weed in 2016 (two of which were done entirely through the legislative process).
America's opinion of pot is rapidly evolving
This rapid ascent of legal weed sales can somewhat be placed on the desire of state governments to generate new channels of revenue. For example, Colorado brought in nearly $200 million in tax and licensing revenue from the more than $1.3 billion in legal marijuana sold in 2016. This money is funneled to the state's education system, law enforcement, and drug-abuse programs. Likewise, the passage of Prop. 64 in California this past November, which will make recreational pot legal, is expected to generate $1 billion in annual tax revenue for the state.
However, it can be easily argued that the rapidly changing opinion of the public has had a far bigger impact on the industry's recent success. Gallup, which has regularly conducted polls on the public's opinion of cannabis for nearly 50 years, found that support for legalizing the drug nationally was 60% in 2016, which represents an all-time high. That's up 35 percentage points since 1995, the year before California became the first state to legalize medical marijuana for compassionate use.
And it's not just that people want to see weed legalized. Their view of the drug is rapidly evolving.
A brand-new study conducted by Yahoo News and Marist entitled "Weed and the American Family" demonstrates just how far the pendulum has swung in recent years. Here are some of the most standout findings on America's evolving opinion of marijuana from the study:
52% of the more than 1,100 people surveyed have previously tried marijuana.
83% support the legalization of medical cannabis compared to just 14% who opposed the idea.
49% support legalizing recreational weed, compared to 47% who are opposed.
56% view using pot as a socially acceptable practice.
76% of the public views regular tobacco use as more dangerous than pot use when compared head-to-head, while 72% view alcohol as more dangerous than cannabis when compared side by side.
30% of respondents believe the most significant concern about using marijuana is that it's illegal (the most popular answer among the nine answers offered).
47% of respondents believe medical cannabis, if legal, should be allowed to be prescribed to children. Some 46% opposed the idea.
The mean age for people who tried marijuana was 17.9 years.
Only 28% of parents haven't talked to their children about marijuana.
81% of respondents believe it's "the right thing" to tell your children if you've tried marijuana.
As you can see by the responses above, it's not a perfect landslide victory for the pot industry, but we've witnessed a pretty abrupt about-face in thinking about marijuana in a few short decades. Parents' openness about weed with their children is pretty striking based on the survey results, of which the above data is really just a snippet of the encompassing questions asked of the public.
America's opinion of marijuana stocks is shifting, too
What's arguably even more notable about the Yahoo! News-Marist poll is that we're seeing a definitive softening in the view of Americans toward investing in pot businesses and marijuana stocks (in case the huge run-up in most marijuana stocks didn't already give that away). Here were a few of the more intriguing questions and their responses:
Do you approve or disapprove of your bank investing in marijuana farms of businesses?
Approve: 52%
Disapprove: 43%
Unsure: 5%
Do you approve or disapprove of your retirement fund having investments in marijuana farms of businesses?
Approve: 51%
Disapprove: 45%
Unsure: 4%
The first question is of particular interest because marijuana businesses are facing a number of inherent disadvantages due to their Schedule 1 categorization. Chief among them is the lack of basic banking service options. Since most financial institutions report to the Federal Deposit Insurance Corporation (FDIC), which is a federally created entity, helping out a pot business with a loan, line of credit, or even checking account could be construed as money laundering. The implication here is the American public would like to see these restrictions lifted.
It's also noteworthy that a small majority of respondents would be OK with their retirement fund investing in marijuana stocks. This answer comes at an interesting time, with the very first marijuana stock exchange-traded fund (ETF) debuting on the Toronto Stock Exchange earlier this month. The Horizons Medical Marijuana Life Sciences ETF owns 14 marijuana stocks, 11 of which are based in our neighbor to the north, Canada.
It's also becoming less of a stretch for investors to consider pot stocks as viable investments. For example, Canada appears to be on track to legalizing recreational weed, which would open the door for $5 billion or more in annual recreational sales. An additional $5 billion in sales for Canada's already well-developed medical businesses could lead to a number of highly profitable companies.
A good example is Canopy Growth Corp. (NASDAQOTH:TWMJF), which completed the acquisition of Mettrum Health earlier this year and boosted its growing capacity to 665,000 square feet and six licensed facilities. If Canada legalizes recreational weed, Canopy Growth should be able to continue meeting consistent medical demand, while at the same time expanding its operations to meet an expected surge from the approval of recreational pot.
It's not hard to like high-growth, profitable companies, and it's quite possible that Canopy Growth, after consecutive quarters of positive earnings per share, could be geared up to pile on the profits for investors.
As the public's opinion of marijuana continues to evolve, we could very well see more marijuana stocks like Canopy Growth readying to turn the corner.
Something big just happened
I don't know about you, but I always pay attention when one of the best growth investors in the world gives me a stock tip. Motley Fool co-founder David Gardner (whose growth-stock newsletter was the best performing in the world as reported by The Wall Street Journal)* and his brother, Motley Fool CEO Tom Gardner, just revealed two brand new stock recommendations. Together, they've tripled the stock market's return over the last 13 years. And while timing isn't everything, the history of Tom and David's stock picks shows that it pays to get in early on their ideas.
Click here to be among the first people to hear about David and Tom's newest stock recommendations.
*"Look Who's on Top Now" appeared in The Wall Street Journal which references Hulbert's rankings of the best performing stock picking newsletters over a 5-year period from 2008-2013.
Sean Williams has no position in any stocks mentioned. The Motley Fool has no position in any of the stocks mentioned. The Motley Fool has a disclosure policy.
© Copyright IBTimes 2022. All rights reserved.
FOLLOW MORE IBT NEWS ON THE BELOW CHANNELS